Who doesn't love tacos? They make a perfect meal (and even snack), anytime, anywhere. It's probably why there's an entire day dedicated to the meal.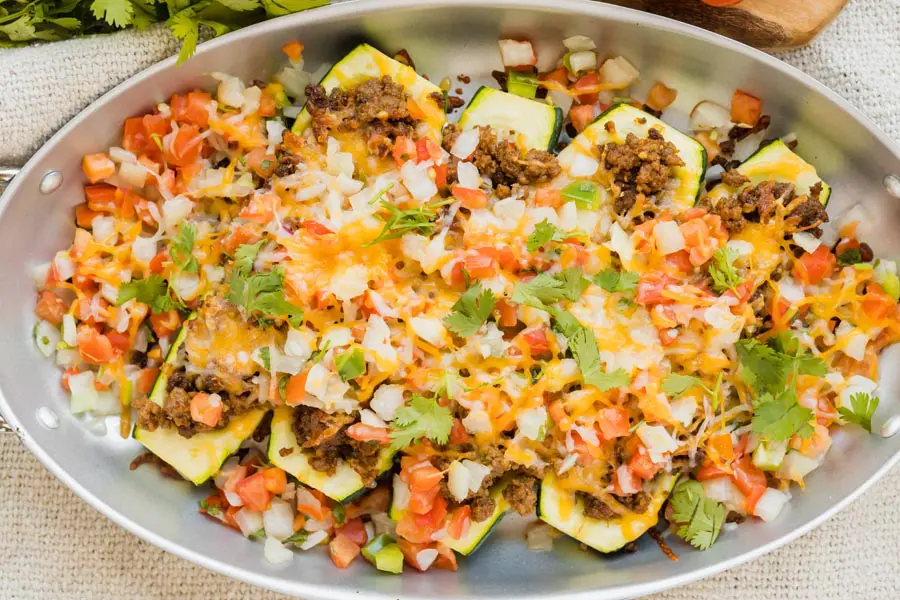 If you want to treat yourself to Taco Tuesday but also want to stick to healthy eating, zucchini taco boats are the perfect replacement for carb-loaded tacos. They're incredibly easy to make, gluten-free, and the perfect way to use up leftover taco meat.
One of my favorite ways to plan easy meals is to make one staple and use it a few different ways throughout the week. A big batch of homemade taco seasoning and taco meat can mean taco salad early in the week and zucchini taco boats towards the end.
The meals are different enough that you won't feel like you're eating the same thing all week, and you can even reuse prepared toppings like onion, diced tomato, cilantro, avocados, tomatoes, or peppers.