This Pumpkin Dump Cake is a simple fall cake gets dumped into a pan with a buttery crust. This is always a crowd pleasing dessert.
PUMPKIN DUMP CAKE
I made this pumpkin dump cake for a food company I worked for back in 2009. I remember I had it on the counter and my sister who was visiting Florida could not stop eating it. She just left her fork in the pan because she couldn't leave it alone.
"I don't know what this is but I can't stop eating it," she said.
"Dump cake. You're eating dump cake," I said impressed that she could smash a whole dessert and flattered that she thought it was so good.
WHAT IS A DUMP CAKE?
Such a weird name for a dessert but traditionally a dump cake has some kind of base (fruit or other) topped with a cake mix. Melted butter is poured on top and then it's baked until bubbly.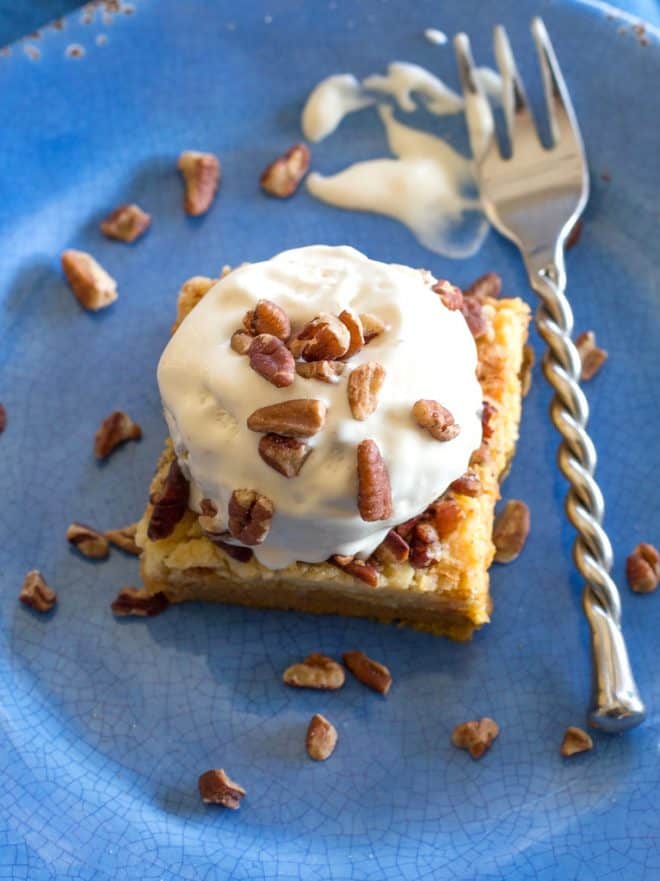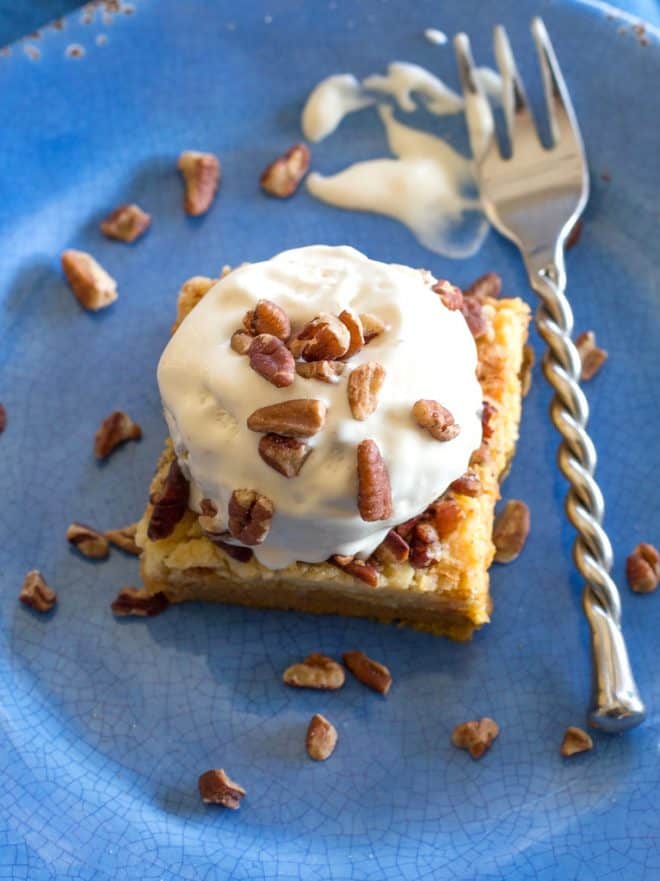 DO I SERVE THIS HOT OR COLD?
Usually this is served warm with a scoop of ice cream or whipped cream. It can be eaten cold or room temperature.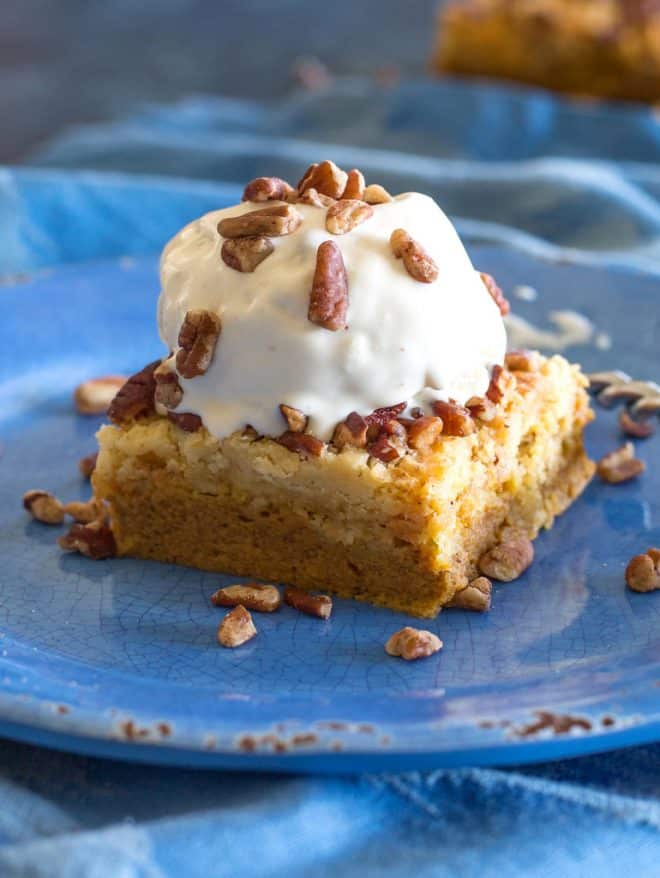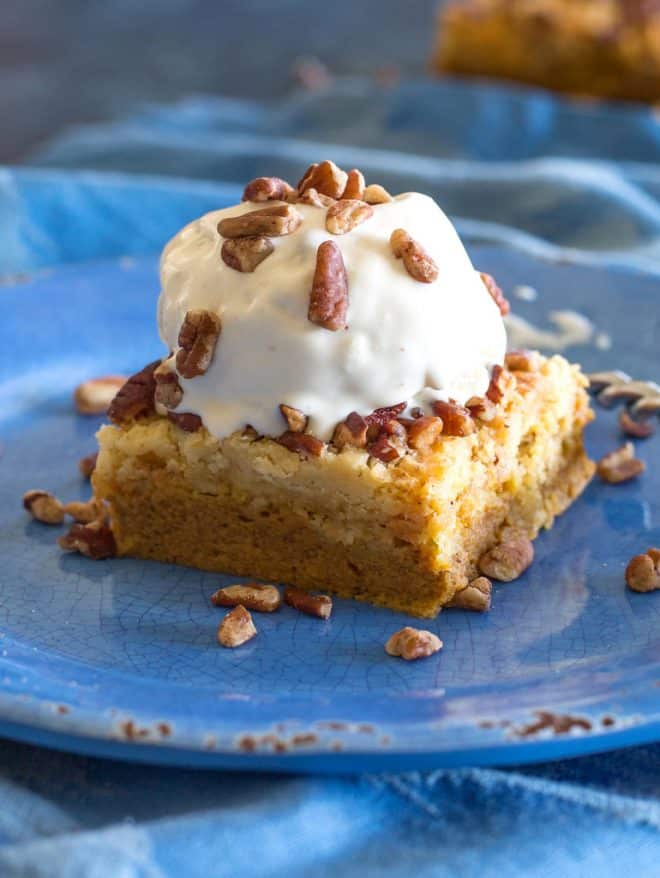 OTHER PUMPKIN RECIPES:
Ingredients
1 can (15 oz) pumpkin puree (not pumpkin pie filling)
1 can (12 oz) evaporated milk
3 whole eggs
1 cup brown sugar
2 teaspoons pumpkin pie spice (see note for substitute)
1 (15.25 ounce) box yellow cake mix
1 cup chopped pecans (optional)
3/4 cup butter, melted
Instructions
Preheat oven to 350°F and grease a 9×13 baking dish.
In a large bowl, mix pumpkin, milk, eggs, sugar, and pumpkin spice until well blended. Spread pumpkin mixture in prepared baking dish. Mixture will be very wet.
Sprinkle cake mix evenly on top of the batter. If adding pecans, sprinkle them over the cake mix. Pour melted butter over the top of the cake mix. Bake 50 minutes or until top is golden brown.
Cool completely. Top with whipped cream or ice cream.
Notes
For this recipe to substitute the 2 teaspoons of pumpkin pie spice you'll need:
1 teaspoon ground cinnamon
¼ teaspoon ground nutmeg
¼ teaspoon ground ginger
⅛ teaspoon ground cloves