Traditional poke bowls typically use ahi tuna, short grain white rice and sweetened marinades. If you've want the flavors of your favorite sushi or sashimi but don't want to mess with seaweed or sushi rice, just make this poke bowl recipe instead!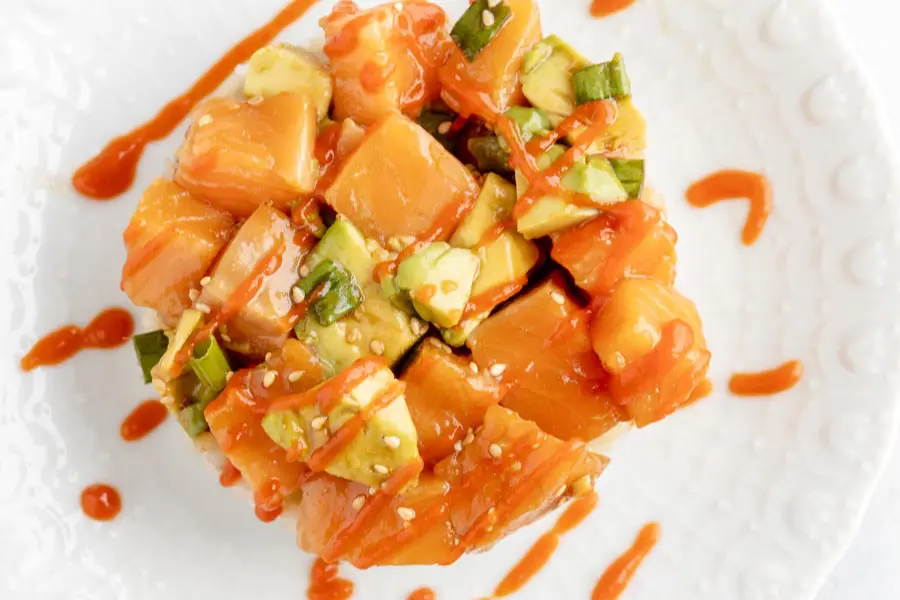 Don't enjoy raw fish and would rather have it cooked?  Try these salmon cucumber bites with smoked salmon!
This poke bowl works for a healthy lifestyle by swapping short grain rice for cauliflower rice and avoiding sugars in the marinade. But don't worry, even without added sugar, this marinade adds unbelievable freshness and flavor to the salmon. Plus, it's allergy-friendly: no eggs, nuts, or dairy! Top the cauliflower rice and salmon with avocado and a drizzle of siracha for a filling and healthy meal. Serve this with a side of cucumber salad.