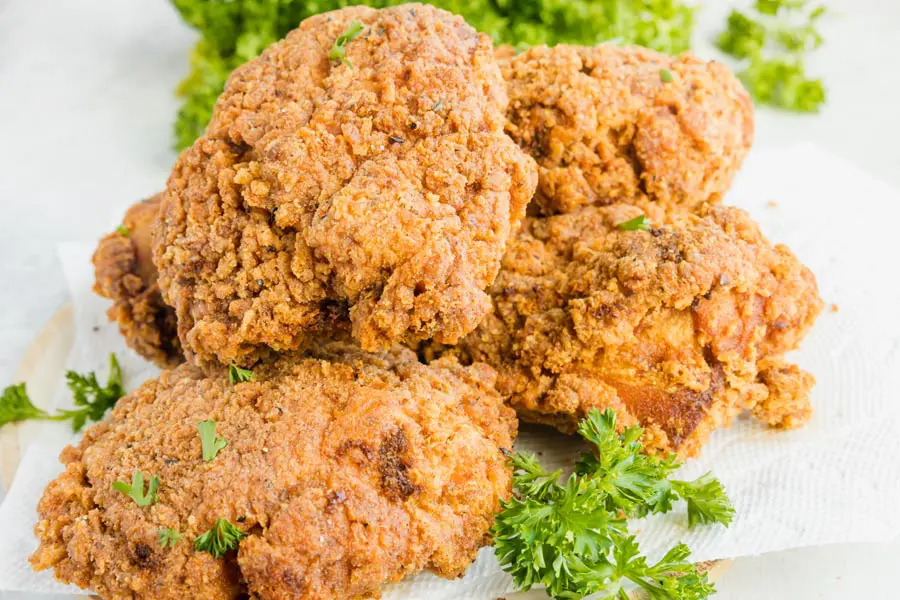 Use buttermilk
Buttermilk changes the way the fatty skin responds to hot oil, making it really crispy. Regular milk, just eggs, or water won't give you the same level of crispiness. Buttermilk is often used to brine the chicken in order to make it tender and juicy.
Egg whites instead of whole eggs
The fat in the yolk of a whole egg can add moisture to the wash, making the coating not as crispy. Skip the yolks and just use the whites.
Don't skip the vodka
While vodka is technically optional, it helps coat the crust and form flakey layers in the coating. Don't worry about it making you drunk, the alcohol will evaporate off from the high temperature. If you don't have vodka, any neutral spirit will work.
Baking powder or baking soda
For this recipe, either will work since the buttermilk acts as an acid, which would help activate baking soda. I like using baking powder as it adds a bit more puffiness to the coating and increases the browning/crispiness effect.