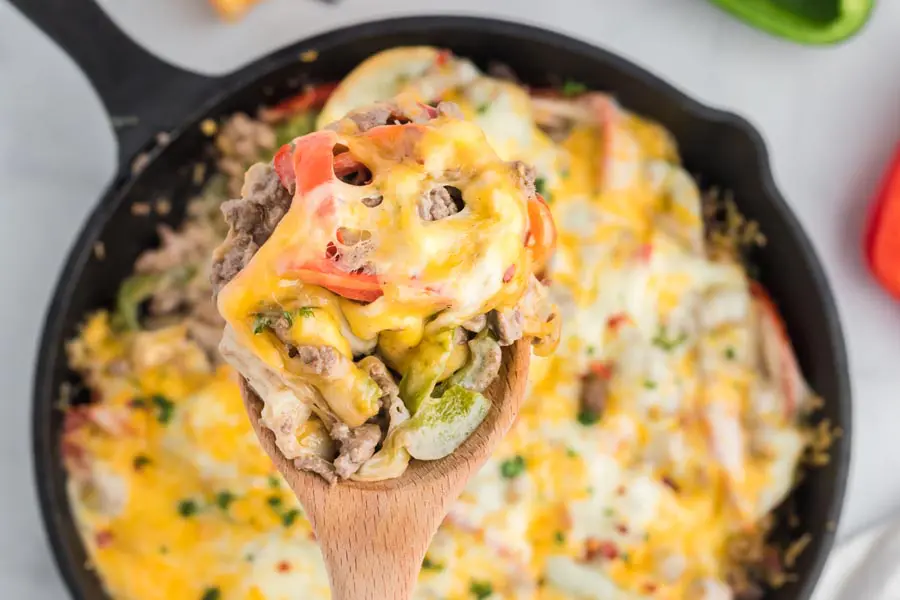 Freezer storage
This casserole makes a great freezer meal! Prepare as directed, until you're ready to bake the casserole. Instead, let everything cool, cover the dish with a layer of plastic wrap, then a layer of foil (or another lid), and store in the freezer for up to 3 months.
Take the casserole out of the freezer the night before and let it thaw in the refrigerator. Bake as directed or until heated through.
Leftover storage
Store any leftovers in an airtight container in the refrigerator. To reheat, just put your portion on a microwave-safe plate, cover it, and microwave for 60-90 seconds or until heated through.
Leftovers are great by themselves or loaded into bread for a Philly cheesesteak sandwich!