This String Cheese Manicotti is stuffed with string cheese for a super easy weeknight meal. Traditional manicotti is stuffed with ricotta cheese but you and your kids will love this one!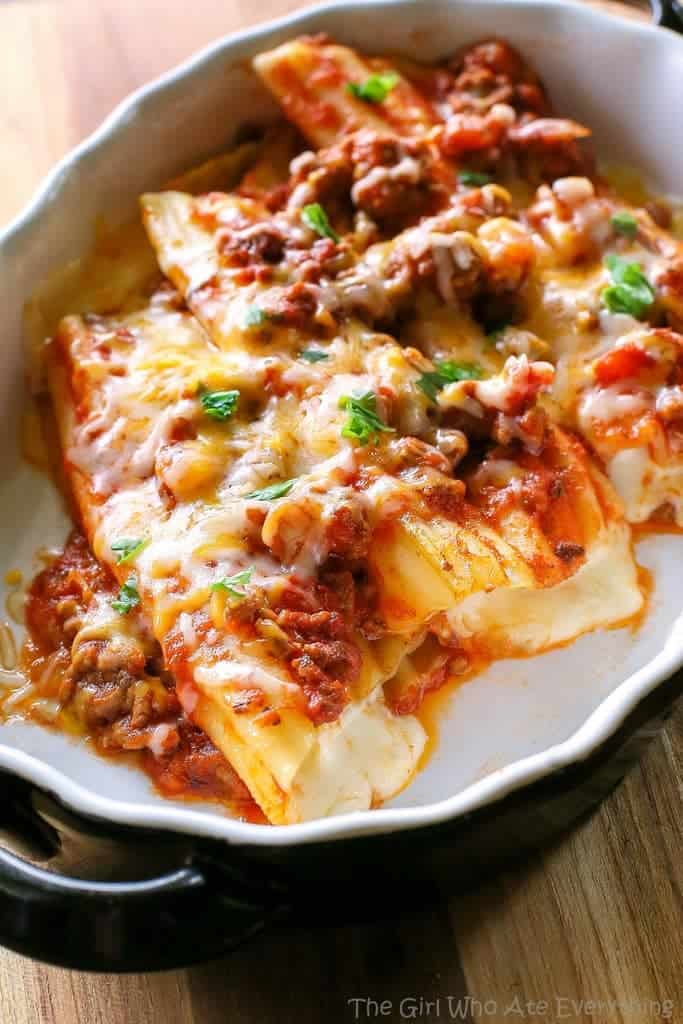 STRING CHEESE MANICOTTI
I got in my car this morning to go to our team's Bible study and my car wouldn't start. Of course it happened today when my husband is gone and not yesterday when he had the day off.
It's the little things you take for granted. That you can just get in your car and expect it to start. I remember being on a cross country flight and the people around me complaining that there wasn't any wi-fii.
People, I get it. But in the big picture, we are getting into a metal airplane and FLYING across the country. That's pretty amazing.
And now we're mad that the magical wi-fii isn't working so we can work thousands of miles up in the air on our tiny little computers that we can hold in one hand? Yep. First world problems people.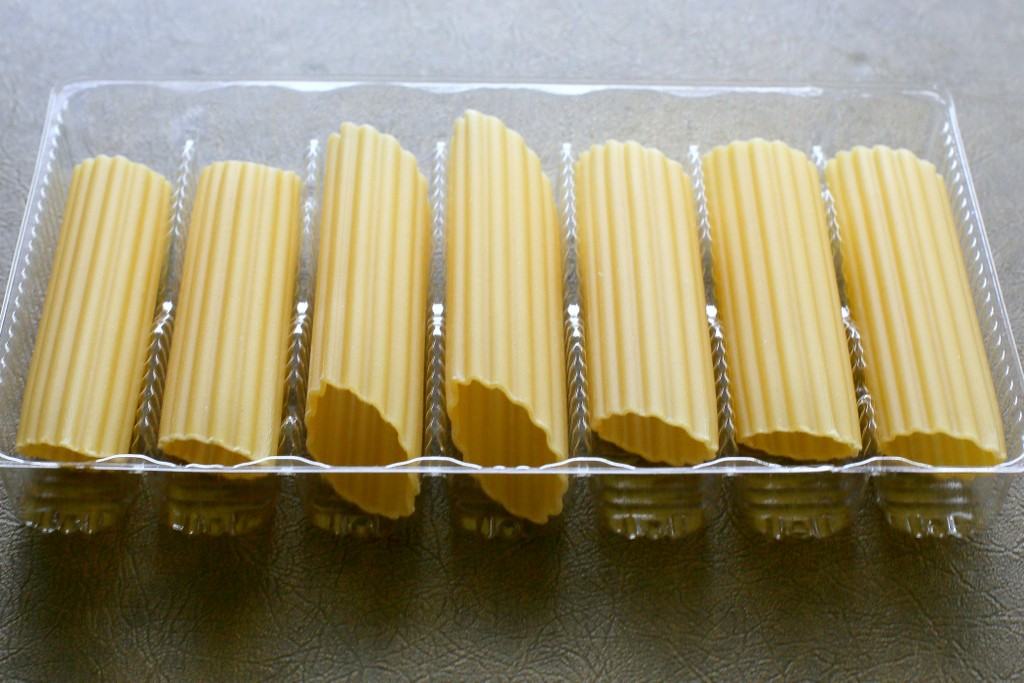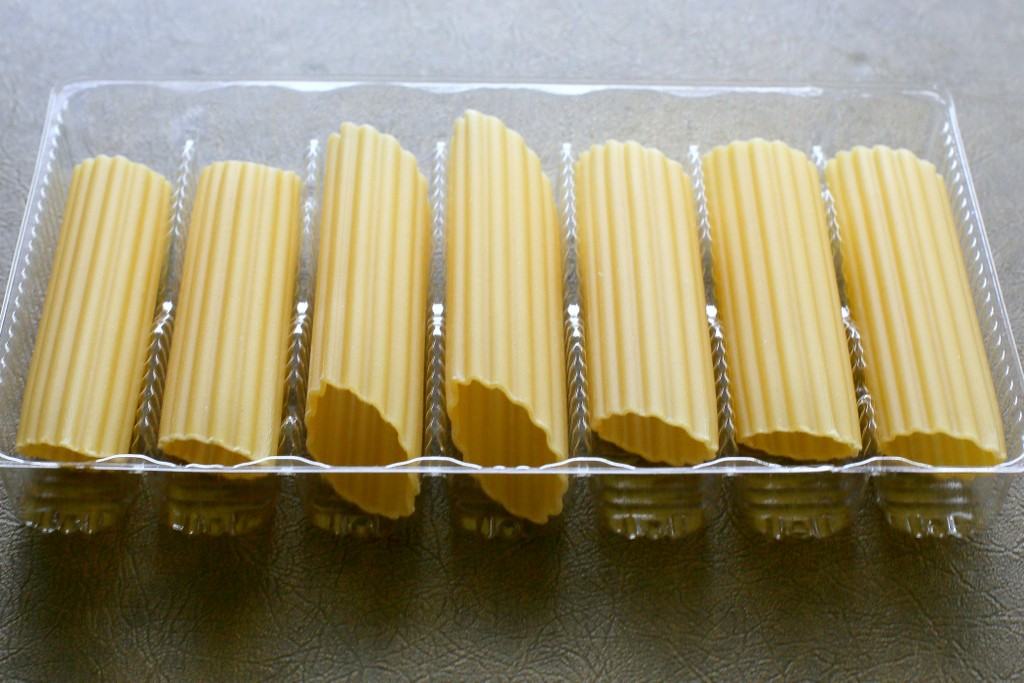 So first I had to find my jumper cables and then track down someone with a car to help me. I hate asking for help. It literally humbles me so much that I can't do everything on my own.
I had my friend use her tiny car to jump me but her battery wasn't strong enough to start the whale of a car I have so I had to ask my neighbor. Double humble pie.
Even though I've jumped my car before I always forget what to do and feel like I'm going to blow up my car with my kids inside because I made a stupid mistake. It terrifies me every time.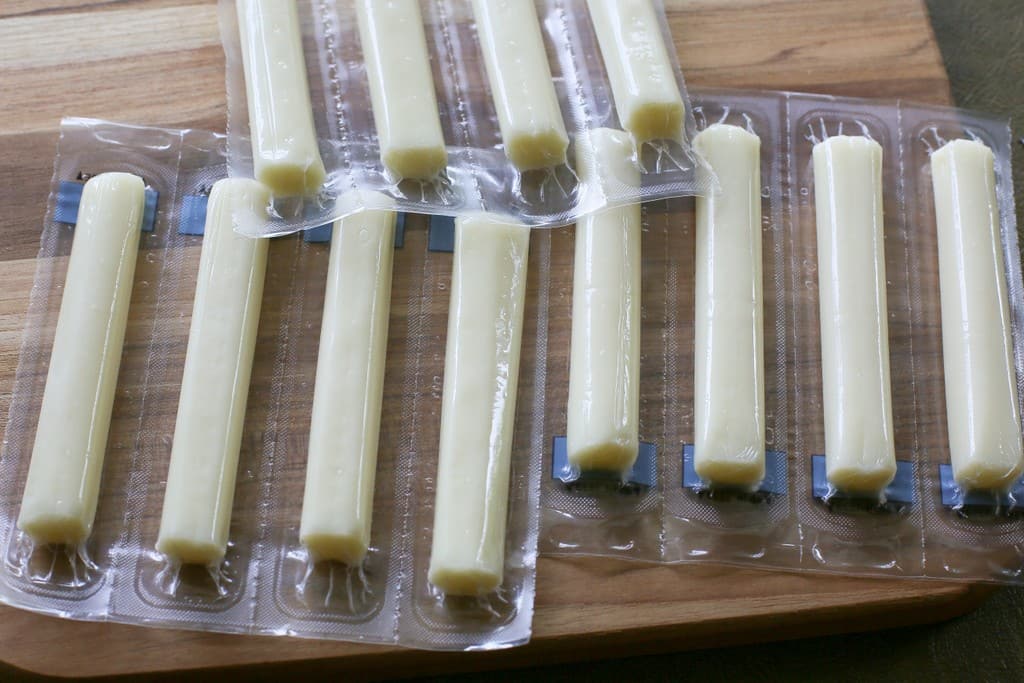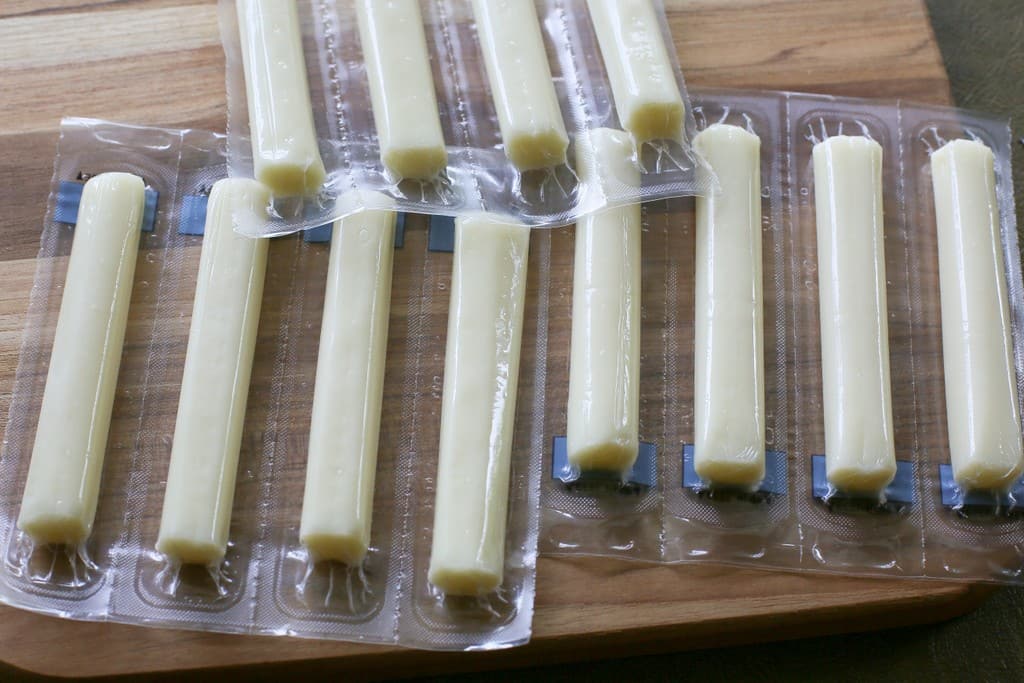 Let's talk about how easy this String Cheese Manicotti is. I make a zillion school lunches every week for my kids so I always have string cheese on hand. Not that stuffing manicotti is that difficult but using string cheese makes it that much easier and my kids thought it was the coolest thing ever.
Have you ever wondered why string cheese is stringy? You'll be happy to know that it's not because of some crazy chemical. It actually has to do with how it's processed. It's just mozzarella cheese that has been heated to 140 degrees where it becomes stretchy and the milk proteins line up in a row. That's all.
Nothing toxic or weird. So don't feel bad about this.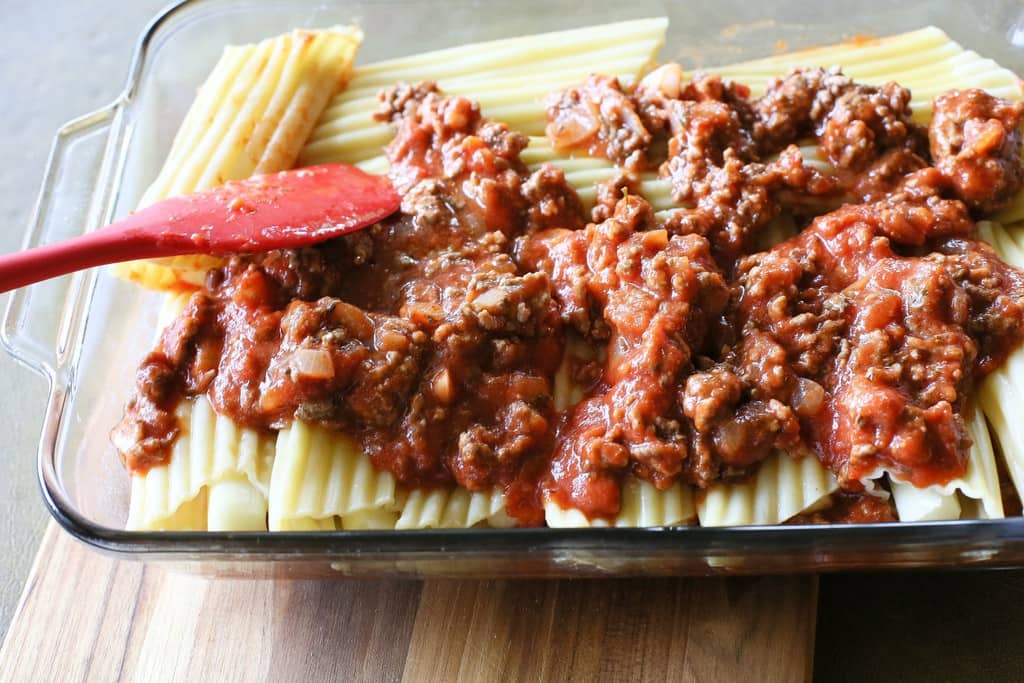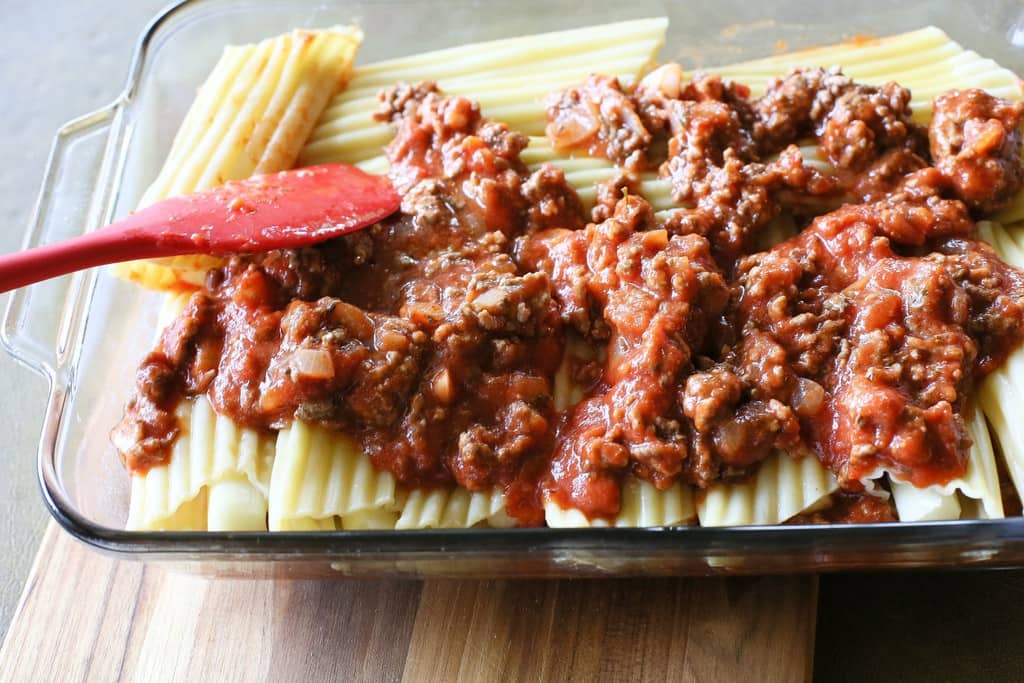 Here's where I'm supposed to show me stuffing the pasta tubes with string cheese. Turns out those picture all looked way too X-rated (who knew) so we'll skip those.
A simple meat sauce goes on bottom and top and then you top it with cheese. You can definitely add whatever you want to spice this up. Just make sure you use a good spaghetti sauce.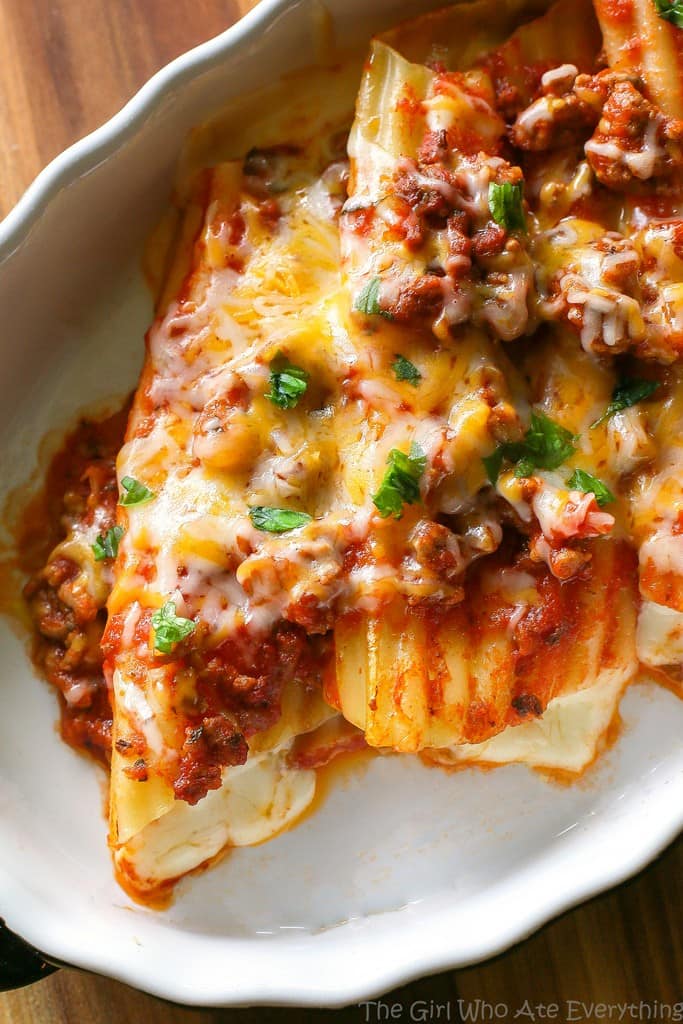 Add a sprinkle of fresh basil and some Parmesan cheese. Serve with garlic bread and a green salad with lots of croutons. My kids will only eat salad with croutons.
OTHER PASTA RECIPES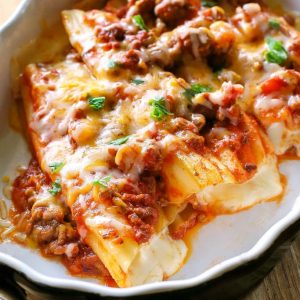 Print
Yield: 6 servings
This String Cheese Manicotti is stuffed with string cheese for a super easy weeknight meal. My kids loved it!
1




package




(8 ounces) manicotti shells

1




pound




ground beef

1/2




cup




finely chopped onion

1




garlic clove, minced

1




jar




(24 ounces) spaghetti sauce

12




pieces




string cheese

1-1/2




cups




(6 ounces) shredded part-skim mozzarella cheese

grated Parmesan cheese

(optional) basil, chopped
Cook manicotti according to package directions in salted water.

While pasta is cooking, cook beef and onion over medium heat in a large skillet until meat is no longer pink; add garlic and cook for about 1 minute. Drain meat. Stir in spaghetti sauce. Spread half of the meat sauce into a greased 9×13 inch baking dish.

Drain manicotti. An 8 ounce package has 14 shells but I could only fit 12 in my baking dish and 2 of the shells ripped. Stuff each shell with a piece of string cheese. You could even use 2 pieces of string cheese but we thought one was plenty once it melted. Arrange manicotti over meat sauce. Place over meat sauce; top with remaining sauce. Cover with foil and bake at 350° for 25-30 minutes or until heated through.

Sprinkle with mozzarella cheese and bake for 5 minutes or until the cheese is melted. Sprinkle with grated parmesan cheese and garnish with basil if desired.
Source: slightly adapted from Taste of Home: http://www.tasteofhome.com/recipes/easy-to-stuff-manicotti