This Spinach, Feta, and Orzo Salad is a great dish for a get together. Spinach, pasta, feta, red onion, and basil make this Spinach, Feta, and Orzo Salad light and refreshing.
Spinach, Feta, and Orzo Salad
This past week we had so much rain here in Florida that everything flooded. My street had water knee deep and cars were stalling out left and right. I tried dropping my son off at the bus stop only to discover it was three feet underwater.
Being the responsible parent I am I let my kids run through the water and try riding through it with their bikes. We even had neighbors kayaking down the street.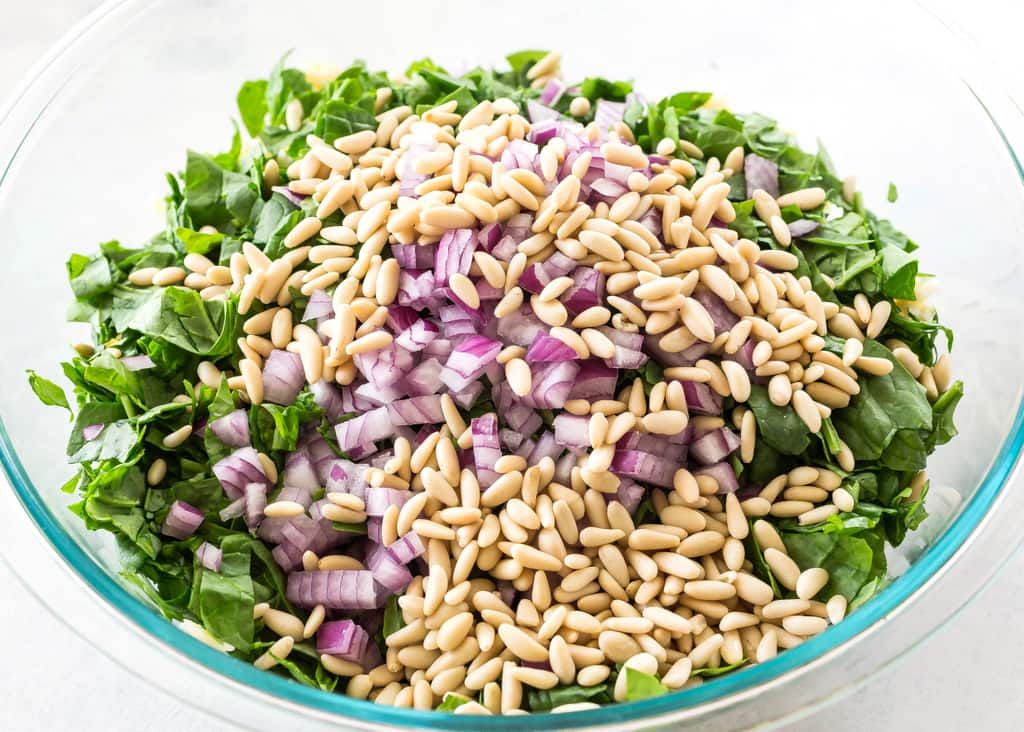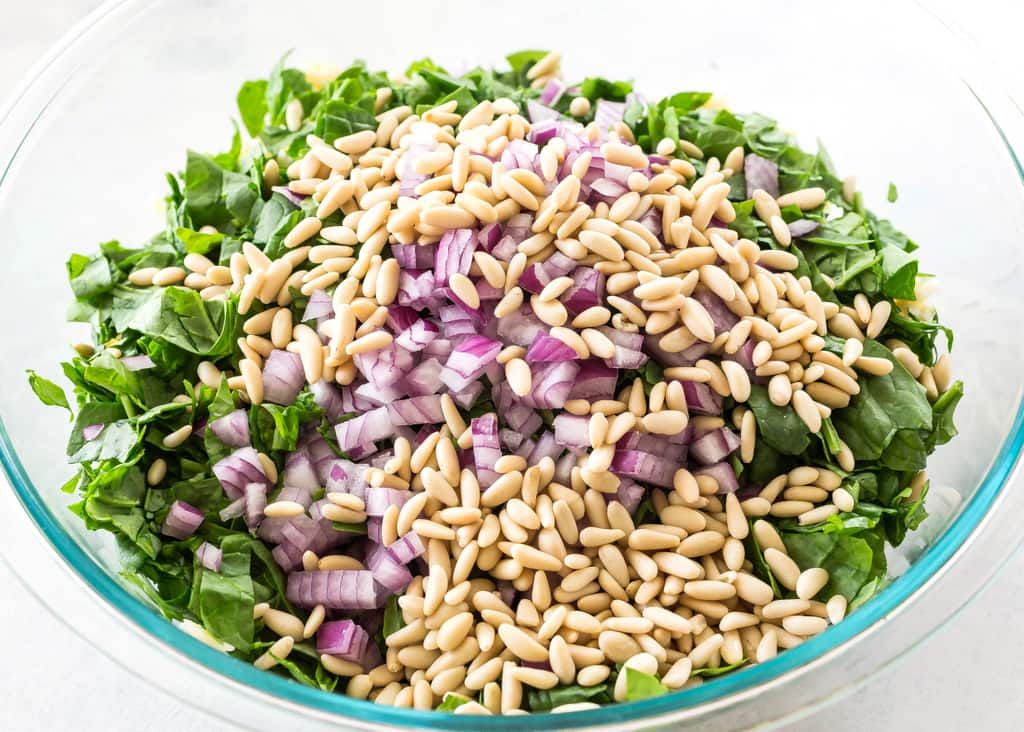 Then I realized how disgusting the water was as it had basically washed everything on land…into the water (hello feces and pesticides). Not to mention we spotted a water snake and there were rumors of a gator a street over.
Oh Florida. I've never been more surprised by Mother Nature than in my time here in Florida.
Now we are dealing with mosquitoes because of all of the sitting water. Hell must be filled with mosquitoes. I'm sure of it. Because I can't think of one thing more tortuous than a swarm of mosquitoes sucking your blood. We're talking Ten Commandments plague style happening around here. It's awful.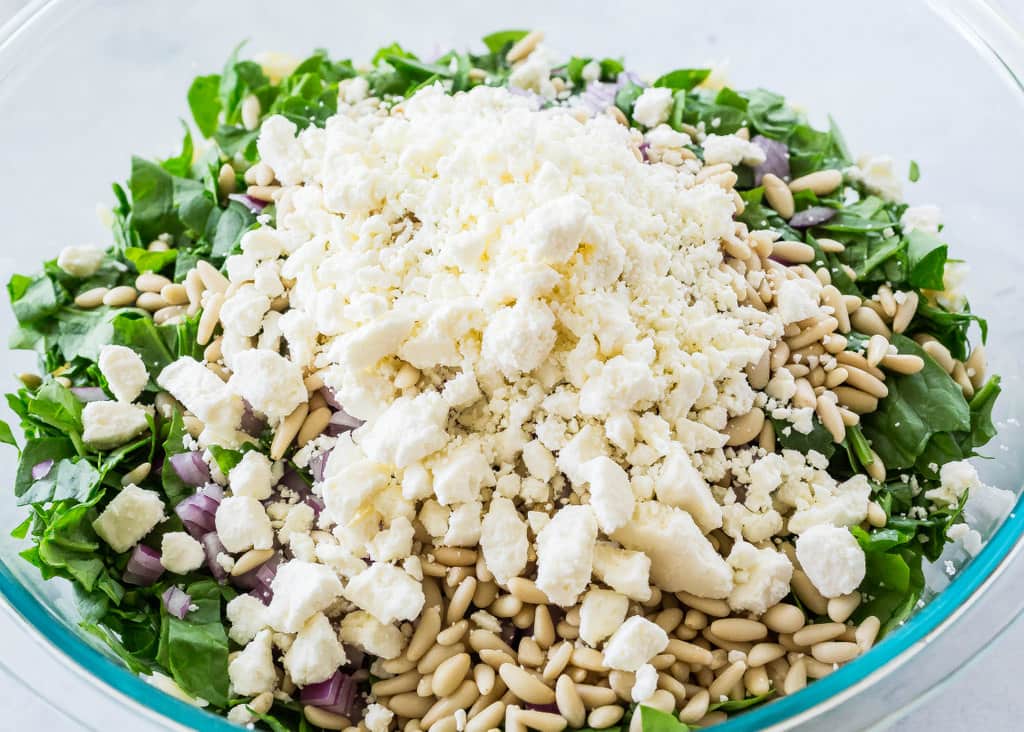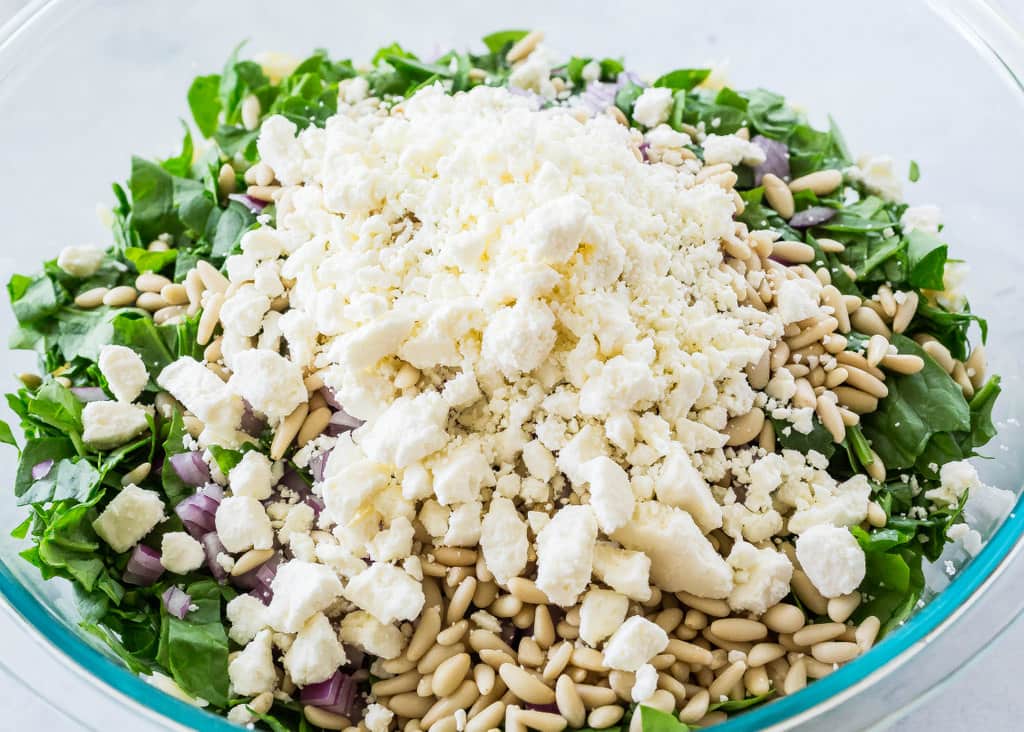 Summer is the season of BBQs and potlucks. Obviously we're holding off on any kind of outdoor gathering until the mosquito situation gets wrapped up.
This Spinach, Feta, and Orzo Salad is really a bright addition to any BBQ. It's half salad, half pasta so you can't feel too bad about it.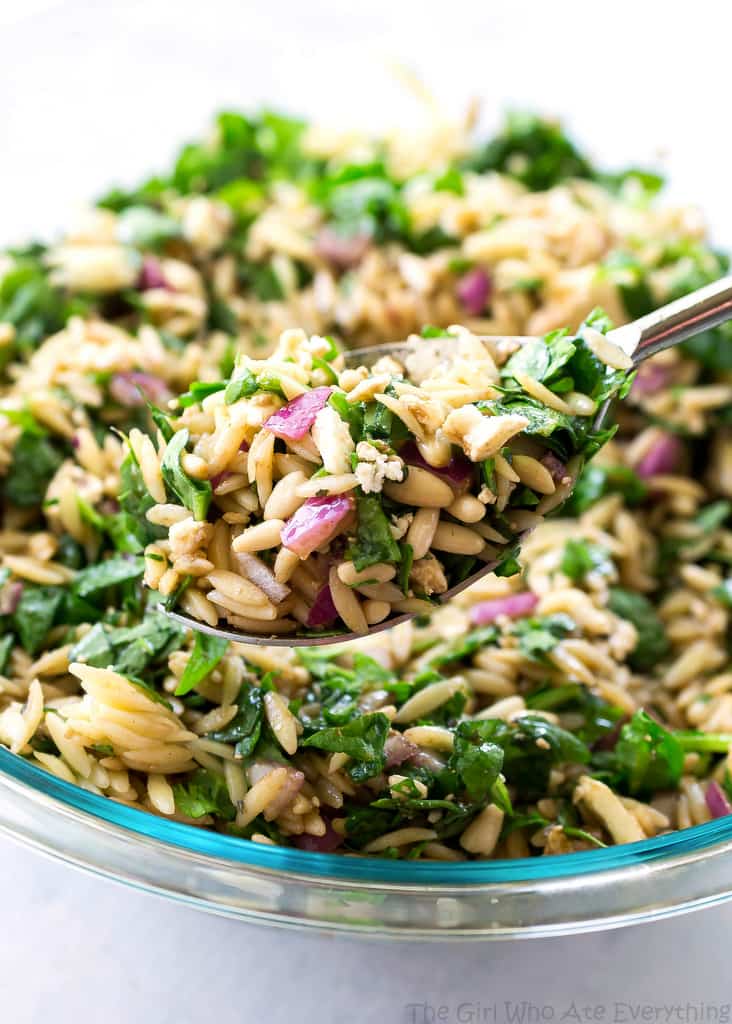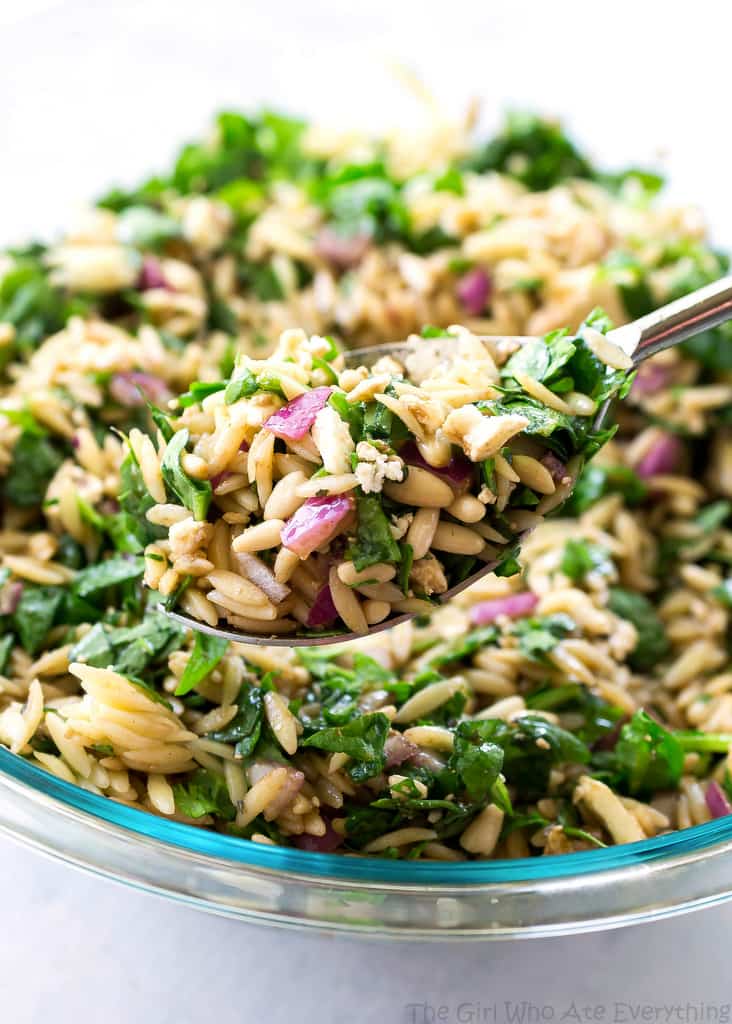 Spinach, feta, orzo, pine nuts, onion…with a balsamic dressing. It's crunchy, nutty, salty, and salad-y (totally a word), all in one.
Can this be made ahead of time?
Yes, add the vinaigrette about an hour before serving.
OTHER SALAD RECIPES:
Ingredients
1 (16 ounce) package uncooked orzo pasta
1 (10 ounce) package baby spinach leaves, finely chopped
1/2 pound crumbled feta cheese, (about 2 cups)
1/2 red onion, , finely chopped
3/4 cup pine nuts
1/2 teaspoon dried basil
1/4 teaspoon ground white pepper
1/2 cup olive oil
1/2 cup balsamic vinegar
Instructions
Cook orzo in salted water al dente according to package directions.
Drain and rinse with cold water.
Transfer to a large bowl and stir in spinach, feta, onion, pine nuts, basil and white pepper. Refrigerate until serving. Toss with olive oil and balsamic vinegar before serving but not too far ahead of time.
Notes
This makes a lot of dressing and you don't have to use all of it if you don't want to.
Nutrition Information:
Yield: 12
Serving Size: 1 grams
Amount Per Serving:
Unsaturated Fat: 0g