These Peanut Butter Cookies are peanut butter cookie cups stuffed with a mini Reese's peanut butter cup. These cookies are a fail proof dessert recipe great for any occasion and perfect for Christmas plates.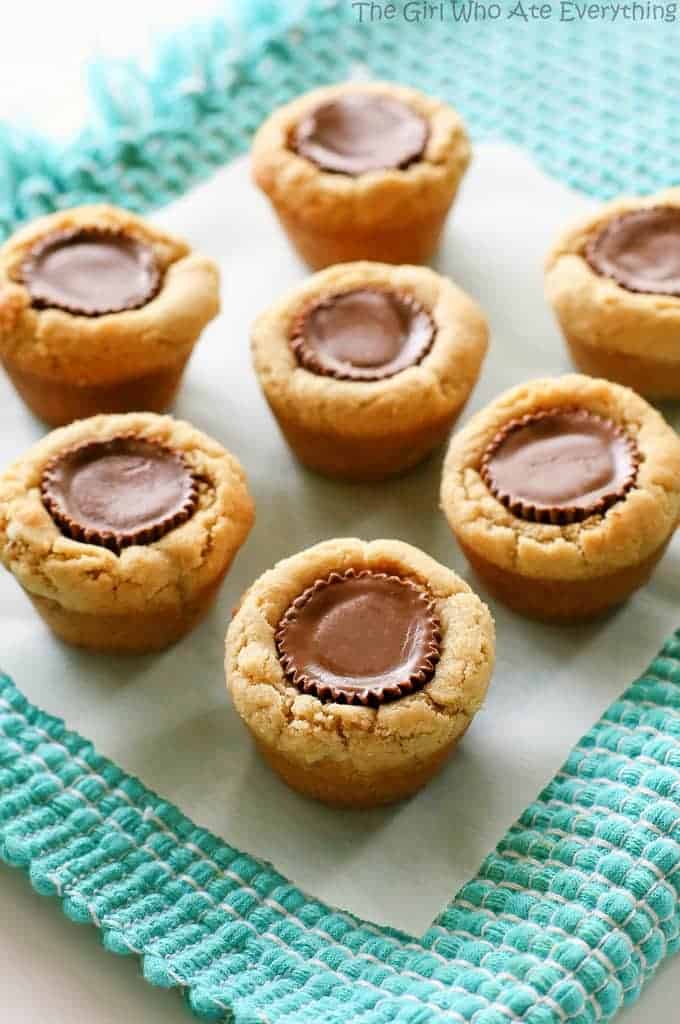 PEANUT BUTTER CUP COOKIES
Living in my house is like living in a casino. You never have any idea what time it actually is and we want to keep you here as long as we can. 🙂 We have approximately 6 clocks hanging on the walls in our house and every single one is set to a different time.
I know that the one in the kitchen is 15 minutes fast, the one in the kids room is about 5 minutes fast, and the one in the bathroom is never working. I blame it on the humidity because new batteries only last a few weeks in any clock we put in there.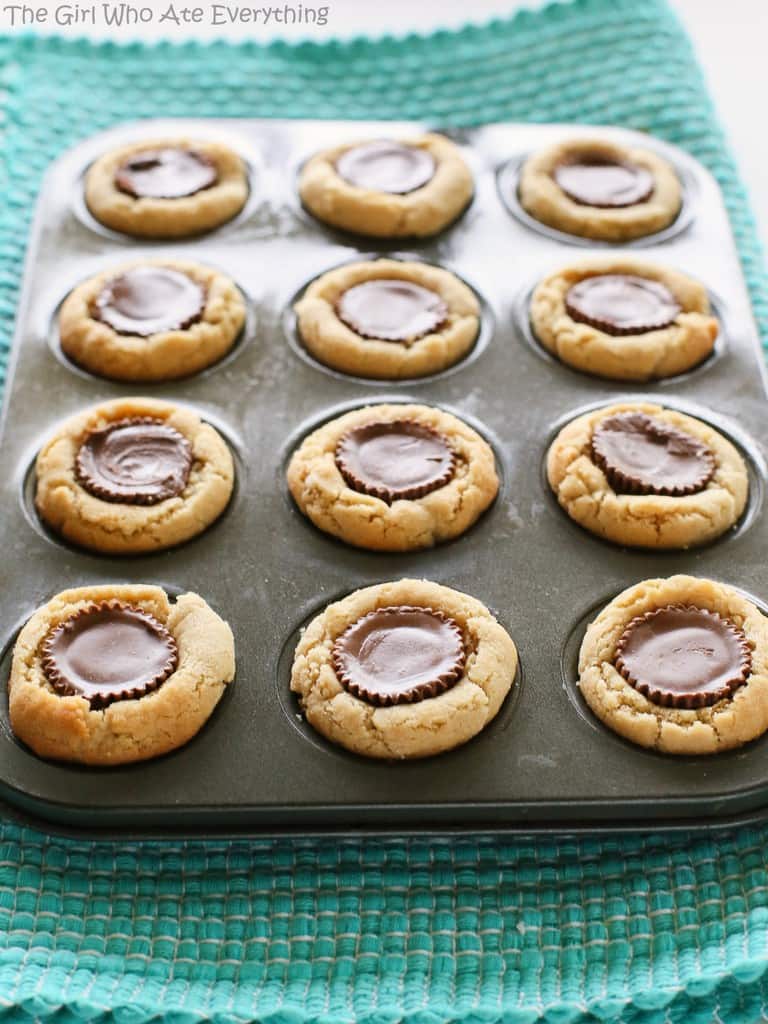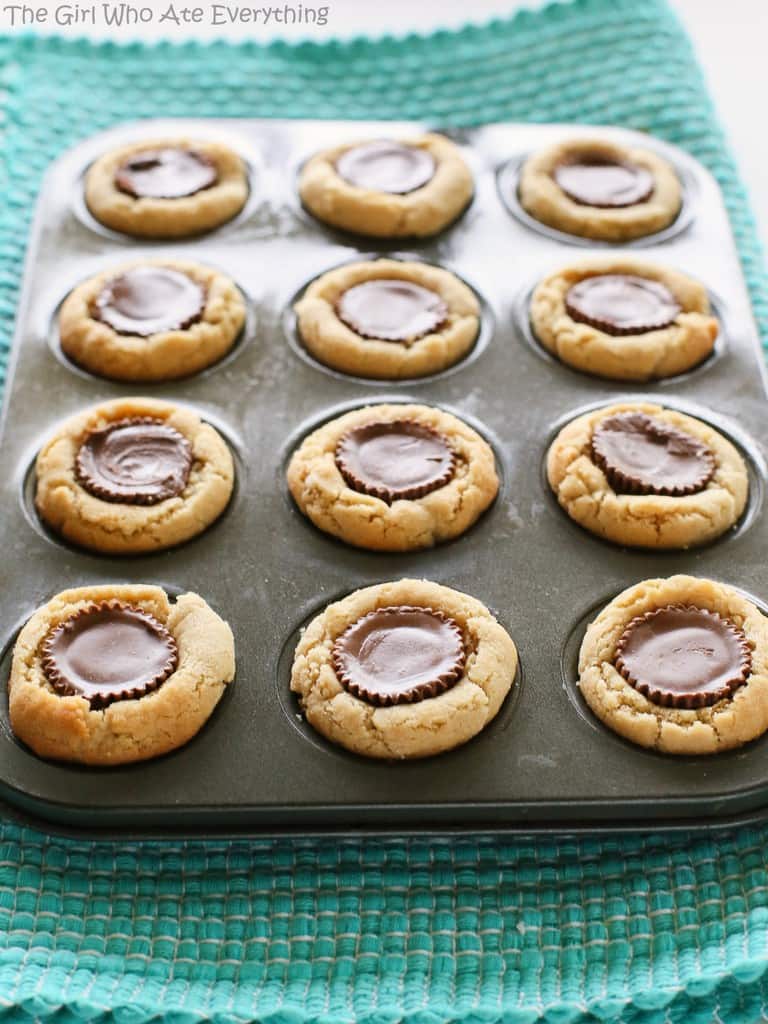 A couple of weeks ago I was on my way to a church function and as I got in my car I noticed that I was running 15 minutes later than I thought according to my car's clock (which is 2 minutes fast). I had just checked and we were supposed to be right on time – according to my adjustment for the 15 minute ahead kitchen clock.
We're all kinds of disfunctional over here. Come to find out someone had set all of the clocks to the correct time. The nerve!!! I mean it's just way to easy to know the actual time. How else am I supposed to keep up my math skills since my babies ate my brain cells?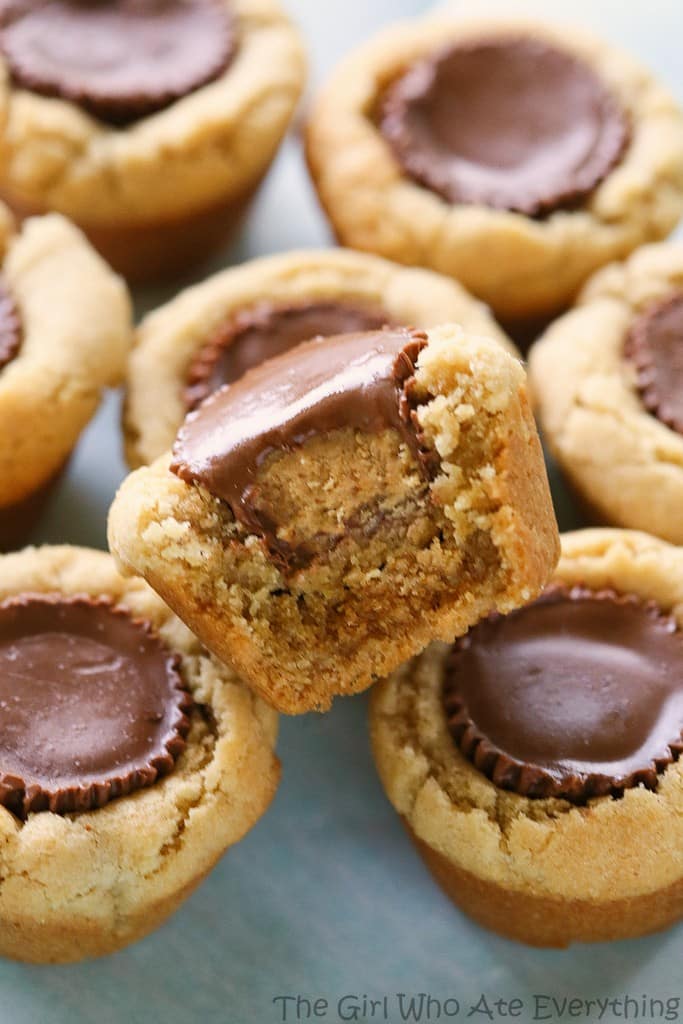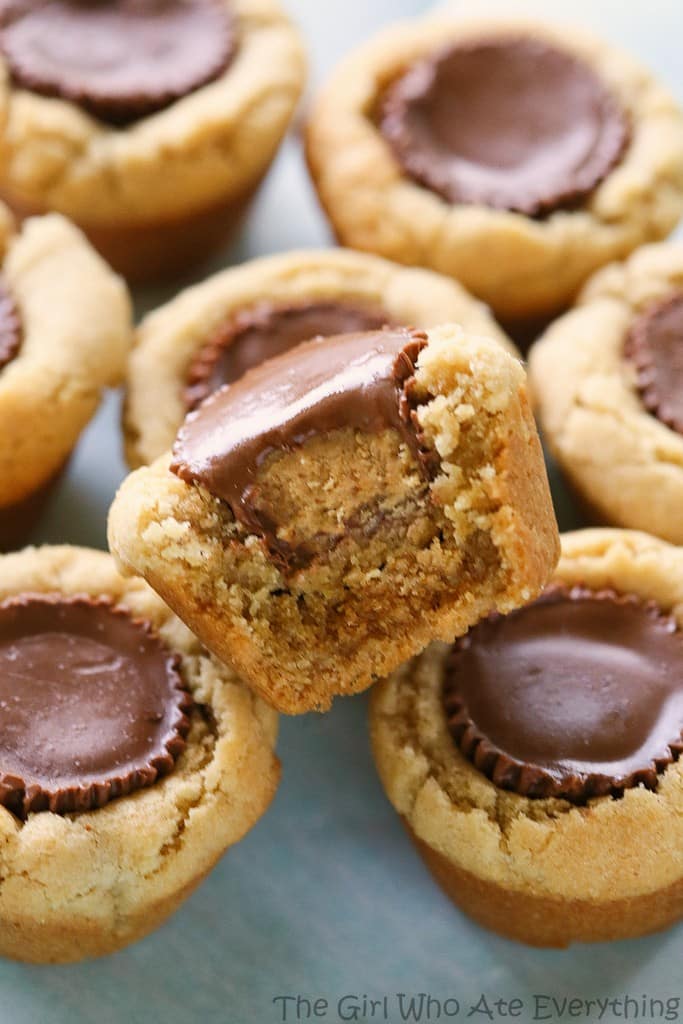 Anywho…these Peanut Butter Cookie Cups are a no-brainer. Meaning that at 6:57 you can decide a treat and by 7:05 – 8 minutes later (ha, I do have math skills), you can have these babies in the oven. Assuming also that you have 5 kids that are vigorously unwrapping peanut butter cups.
We did have a few casualties in the process. This recipe was supposed to make about 40 and we ended up with a little over 2 dozen after the littles ate their share of peanut butter cups.When they come out of the oven you press a peanut butter cup in the center which kind of warms it up resulting in a gooey piece of perfection.
OTHER COOKIE RECIPES:
Ingredients
1 3/4 cups all-purpose flour
1/2 teaspoon salt
1 teaspoon baking soda
1/2 cup butter, softened
1/2 cup white sugar
1/2 cup peanut butter
1/2 cup packed brown sugar
1 egg, beaten
1 teaspoon vanilla extract
2 tablespoons milk
about 30-40 miniature Reese's butter cups, unwrapped
Instructions
Preheat oven to 375 degrees F (190 degrees C). Whisk together the flour, salt and baking soda in a medium bowl; set aside.
Cream together the butter, sugar, peanut butter and brown sugar until fluffy. Beat in the egg, vanilla and milk. Add the flour mixture; mix well. Shape into 1 inch balls and place each into a greased mini muffin tin (or use paper liners).
Bake at 375 degrees for about 8 minutes. Do not overbake! Remove from oven and immediately press a mini peanut butter cup into each ball. Cool and carefully remove from pan.
Notes
Source: Allrecipes: http://allrecipes.com/recipe/9471/peanut-butter-cup-cookies/
Nutrition Information:
Yield: 30
Serving Size: 1 grams
Amount Per Serving:
Unsaturated Fat: 0g