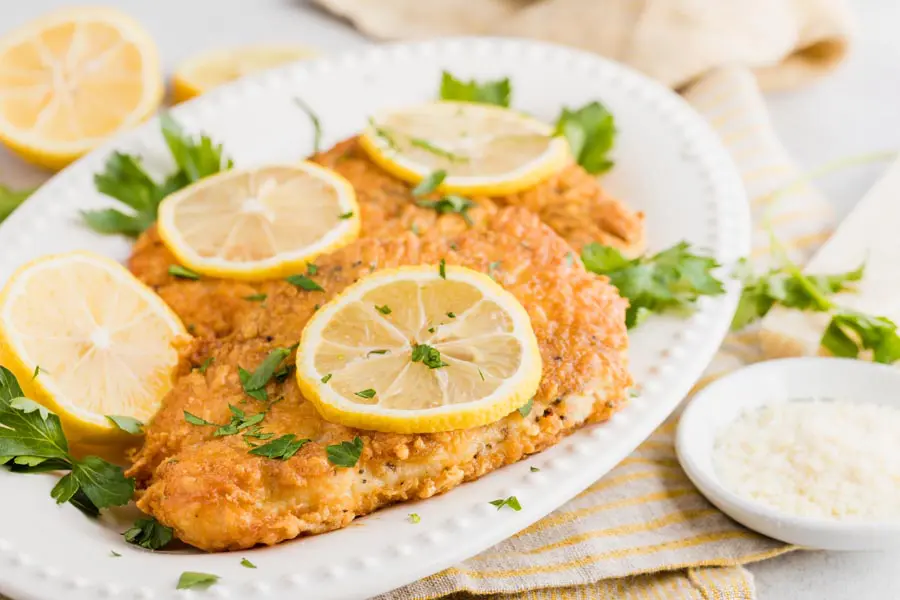 This crusted chicken recipe is easy to change to make it exactly as you'd like. Here are a few ideas for you to make variations.
Juicy: Add mayo to the egg wash for a slightly tangy flavor and to make this chicken juicier.
Italian: Add Italian seasonings to the parmesan cheese.
Marinara sauce: Top the cooked chicken with marinara for a tangy and delicious sauce.
Super Cheesy: Lay slices of mozzarella cheese or provolone and broil until melted for an extra cheesy layer.
Bake: If you'd rather bake the chicken instead of pan-frying it, heat the oven to 350 degrees and cook for 30-40 minutes until the chicken is 165 degrees. Allow the chicken to sit for five minutes before cutting to allow the juices to recirculate.
Air fry: The air fryer is another great way to cook this chicken. Preheat it to 400 degrees and let the chicken cook for 10-12 minutes.
Fry: Go all out and fry the chicken in a pot of oil for the crispiest results. This may not be as healthy as another method, but it sure is delicious!