These Cheerio Treats are an easy no-bake recipe with cheerios, marshmallows, peanut butter, and M&Ms.
Cheerio Treats
Where do I start? It's been a crazy two weeks. We evacuated for Hurricane Irma and have been in California waiting it out. Hurricane Irma was headed directly for our house and ended up taking a westward turn at the last second.
Although a lot of my friends are still without power, our neighborhood had minimal damage and were very fortunate. We are still praying for those affected by Hurricane Harvey and for those who lost a lot from Irma.
Truth is we were prepped for Hurricane Irma days before she landed. We did all that we could do and then hoped for the best. Being prepped so early allowed us to help our neighbors and friends put up shutters and get ready. All the anxious energy we had was put to good use.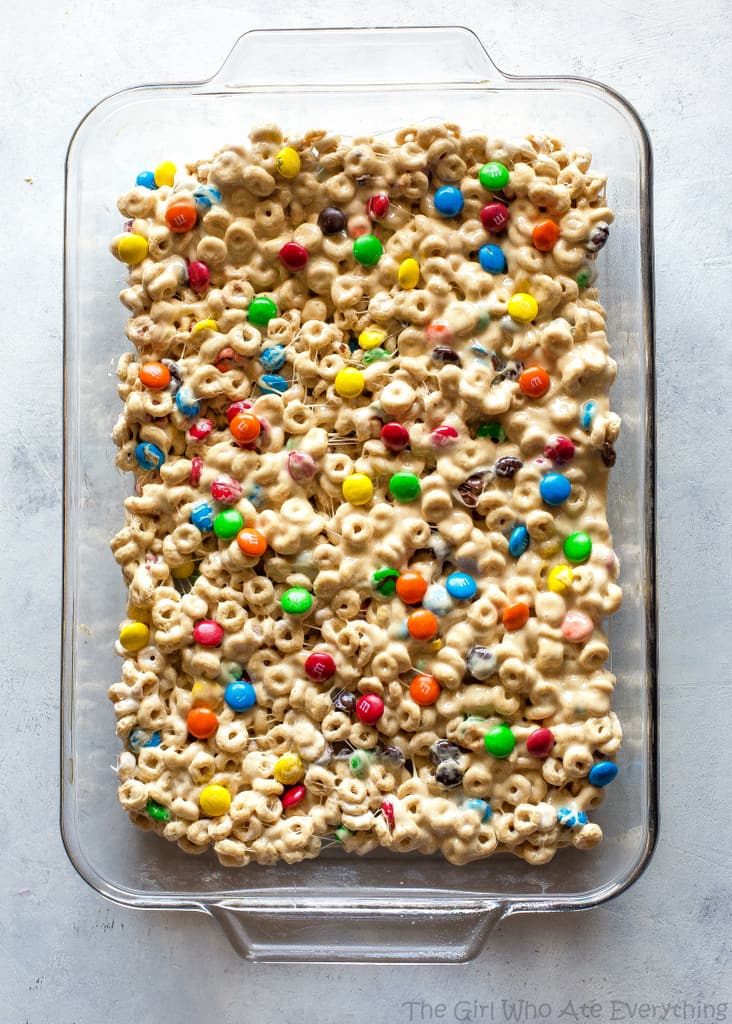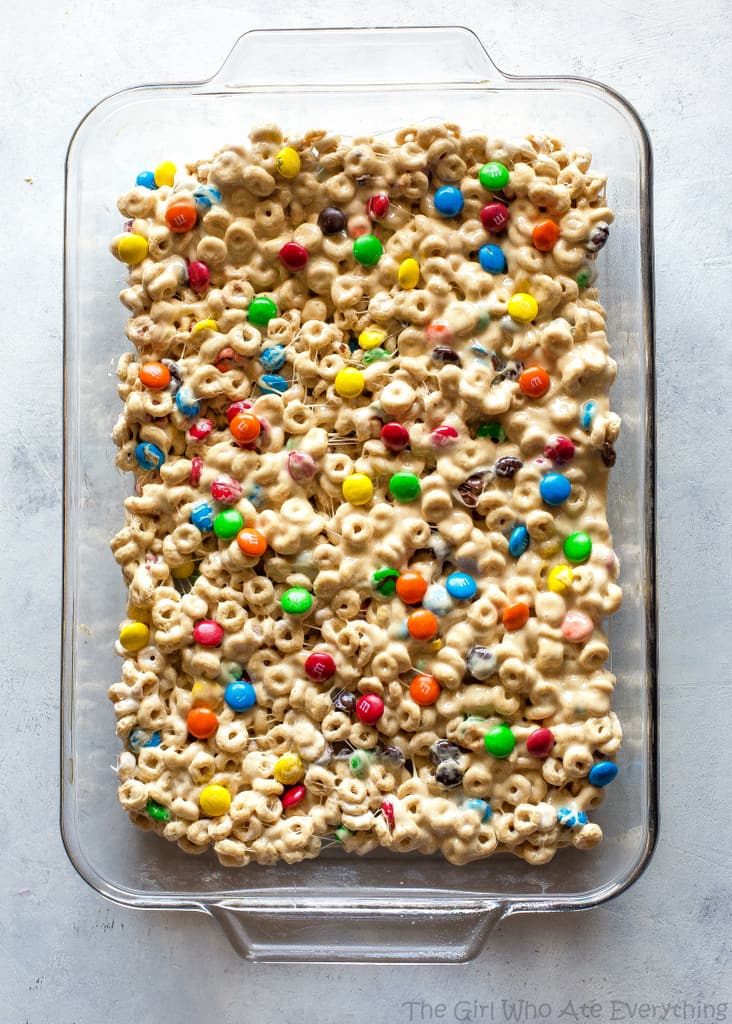 The airport closed on Friday night and we were one of the last flights out. We had no idea what the destruction would be or what we would be coming back to. I mean Hurricane Andrew leveled houses. Not to mention hurricanes come with tornadoes and that is one of my worst nightmares.
It made me think though. If you could only bring your most valuable possessions and had to fit them in a carry-on, what would you bring? Since this was a real life situation for us, I can answer that. Nothing. I had my kids and my husband with me (along with original copies of birth certificates, etc.). That's all I needed.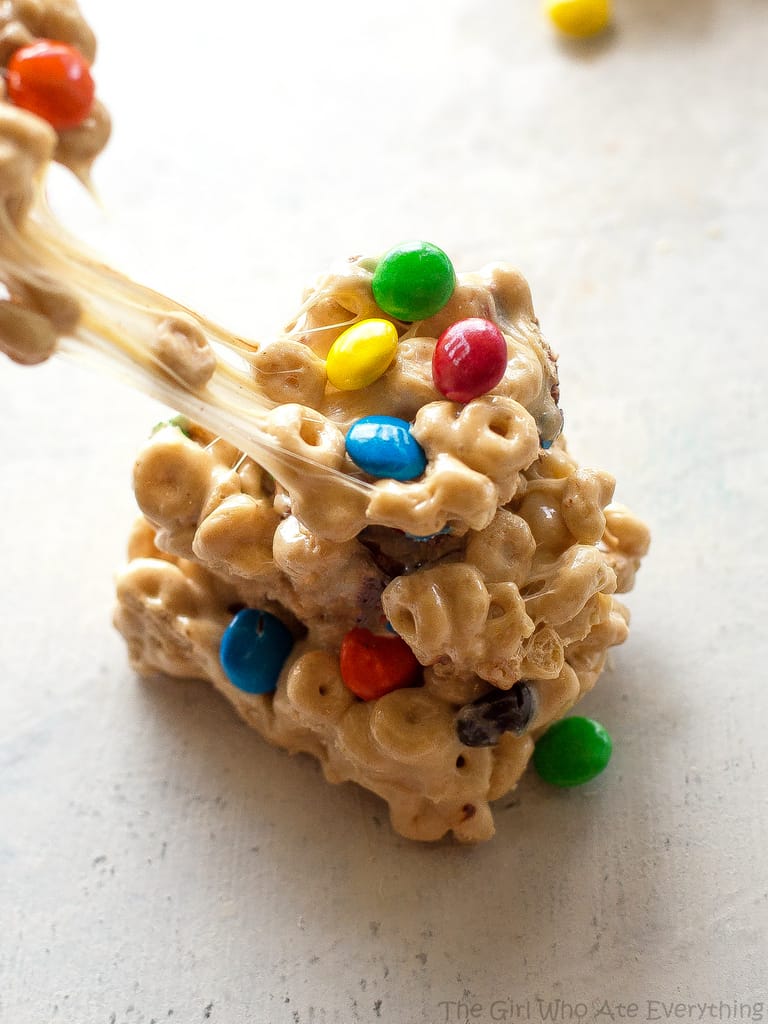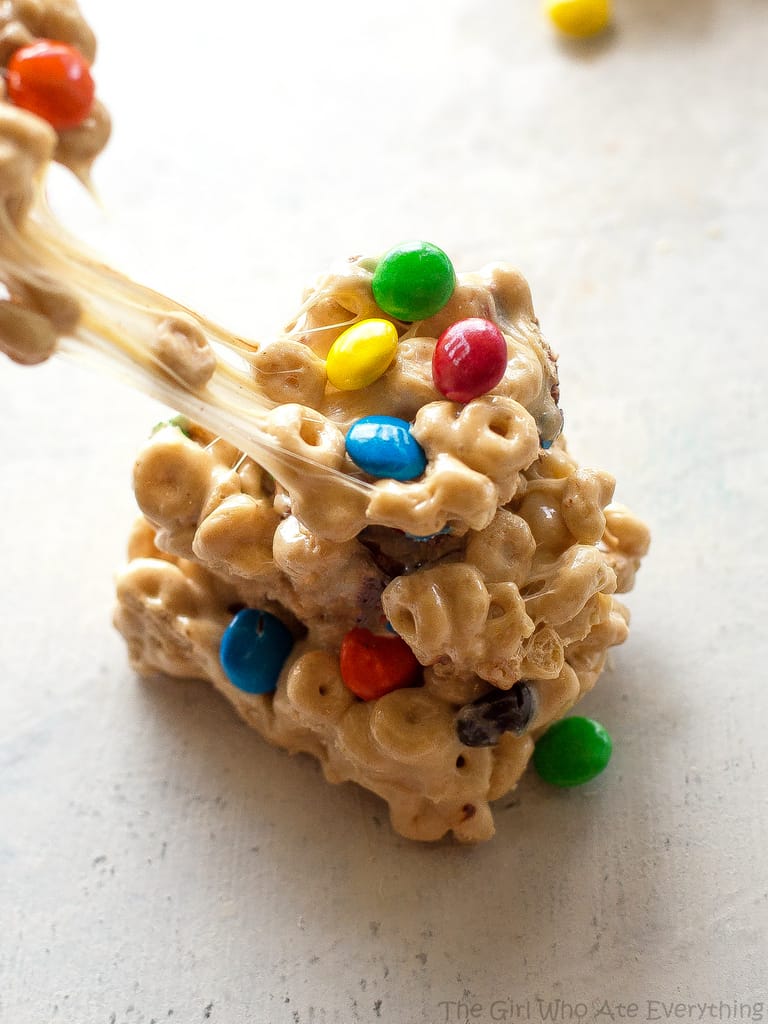 Hours before our flight took off there was nothing to do but wait. In a dark house with the hurricane shutters on. I was going insane with anxiety.
Imagine all our outside furniture, our kid's outdoor playhouse, and our boat in our dark house with one small light coming from the back door where we were waiting to put on the last shutter right before we left.
I was pacing back and forth in the kitchen. I have to make something. Some golf, some exercise, some watch TV to relax them. I make food. It's like my Xanax.
But one small problem. I didn't have any ingredients. I was trying to not buy anything since we were leaving indefinitely.
Cheerios – check. Marshmallows – check. Peanut butter – check. M&Ms…duh, always – check.
You don't even need an oven for these. The kids and I made these Cheerio Treats in under 10 minutes. We cut them up and brought them for airplane snacks.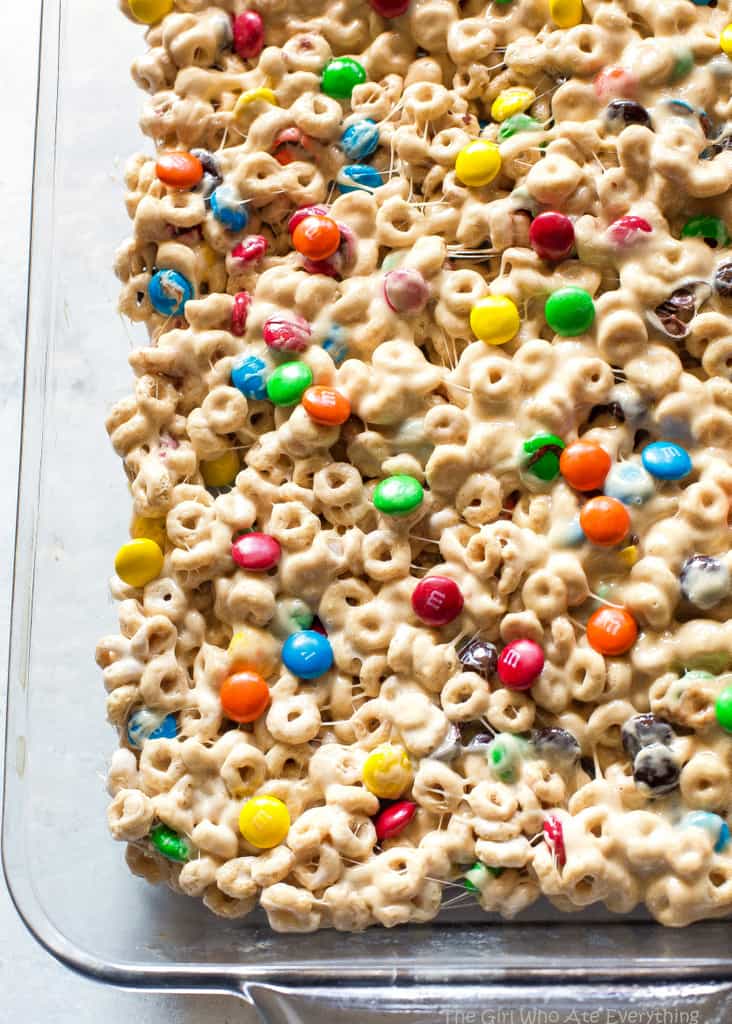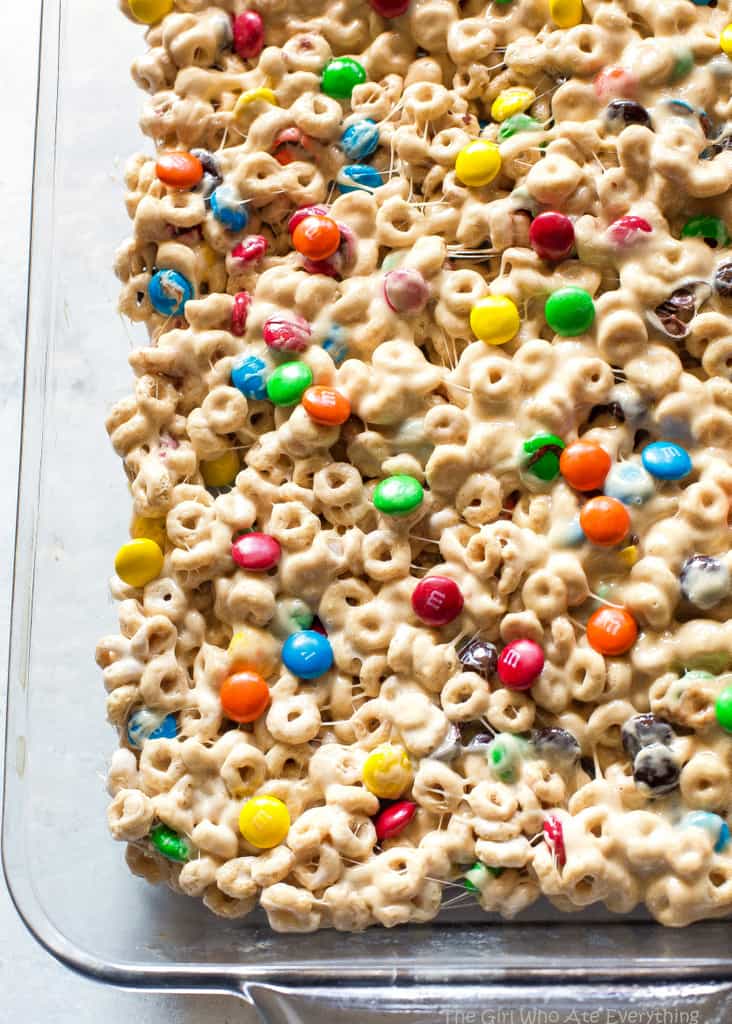 I wish someone had taken a picture of me taking a picture of these. A pitch dark house with one light streaming in from the back door. Me bent over a two foot area with the nose of our boat poking me in the back and our other sides of me patio furniture trying to get a shot before dusk. Yeah, I know. I'm crazy.
OTHER KID-FRIENDLY SNACK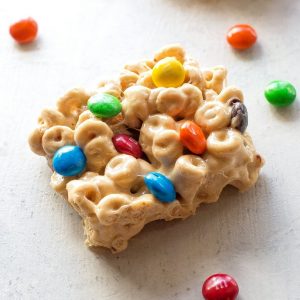 Print
Yield: 16 servings
These Cheerio Treats are an easy no-bake recipe with cheerios, marshmallows, peanut butter, and M&Ms.
3




tablespoons




butter

1




(10.5 oz) package




miniature marshmallows

1/2




cup




peanut butter

5




cups




Honey Nut Cheerios (or regular)

1




cup




milk chocolate M&Ms
Place butter and marshmallows in a large microwave-safe bowl.

Microwave for 1-2 minutes or until ready to stir. Stir in peanut butter until blended.

Stir in the cereal and M&M's. Spoon into a greased 9×13 pan and press down gently. Let cool and then cut into squares.