Cauliflower Potato Salad (keto/low-carb) tastes just like the classic potato salad but healthier! This low-carb side dish is seasoned to perfection in a creamy dressing.
CAULIFLOWER POTATO SALAD
This salad has nothing really to do with potato salad except for the fact that we are trying to mimic the classic side dish. There's no potato in here but what we do have is a creamy dressing, pickles, dill, hard boiled eggs, and green onions.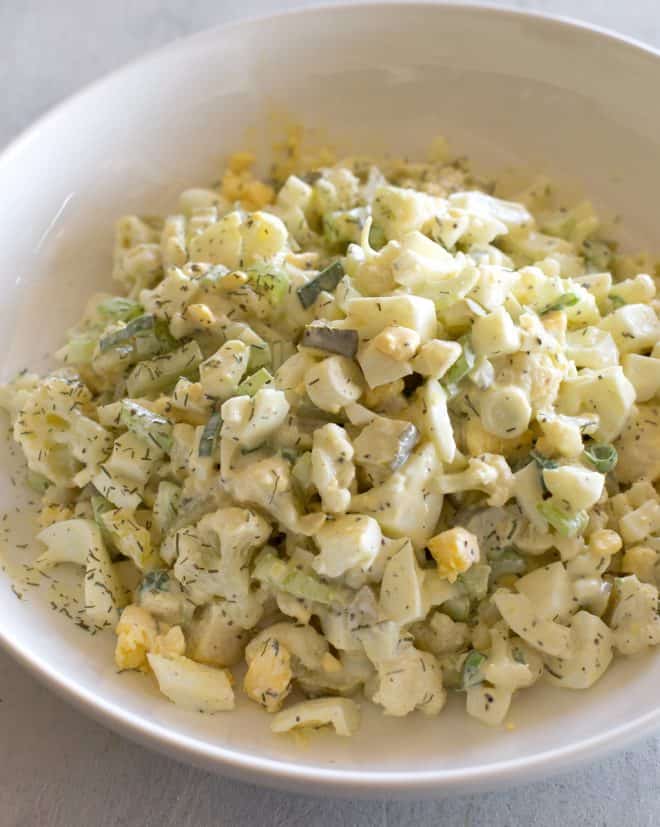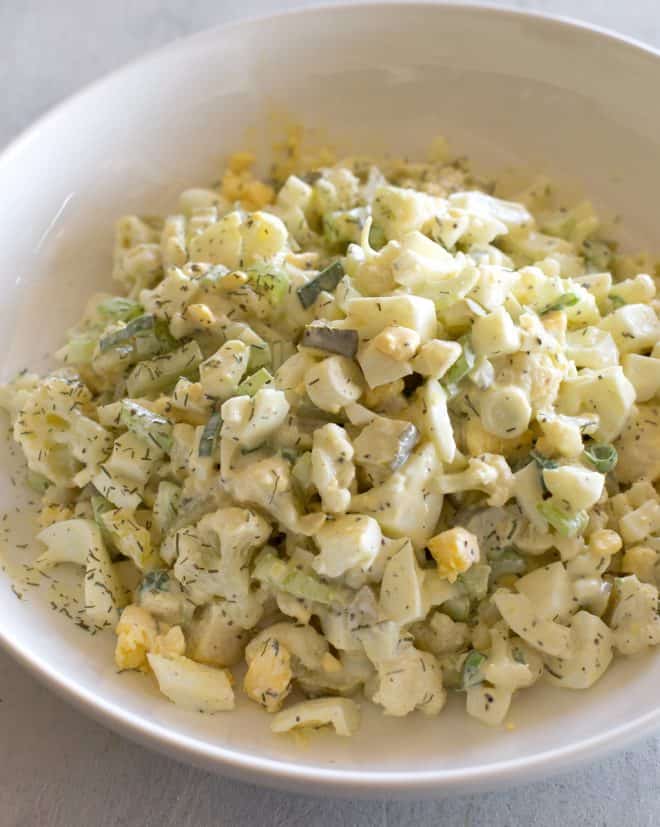 You don't have to add bacon but it does add a nice salty crunch!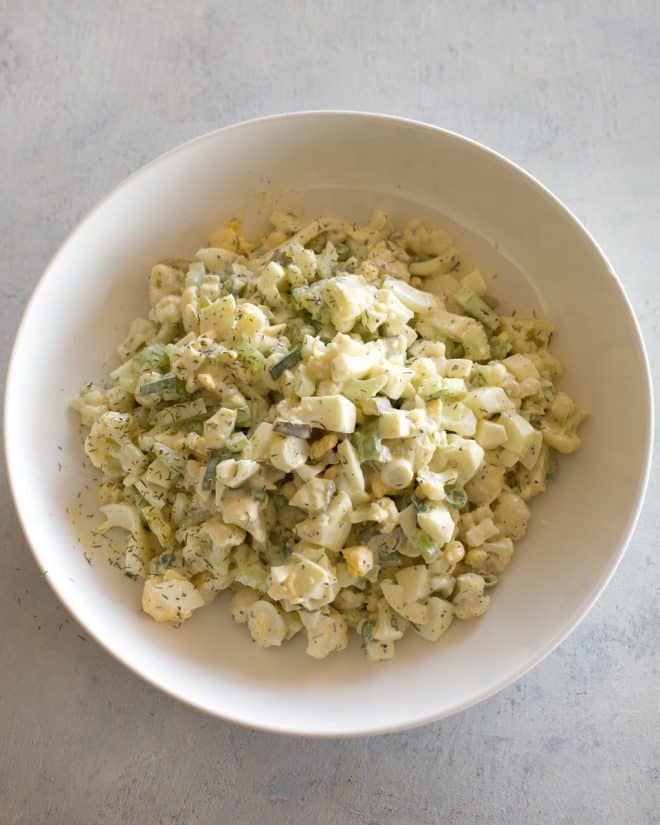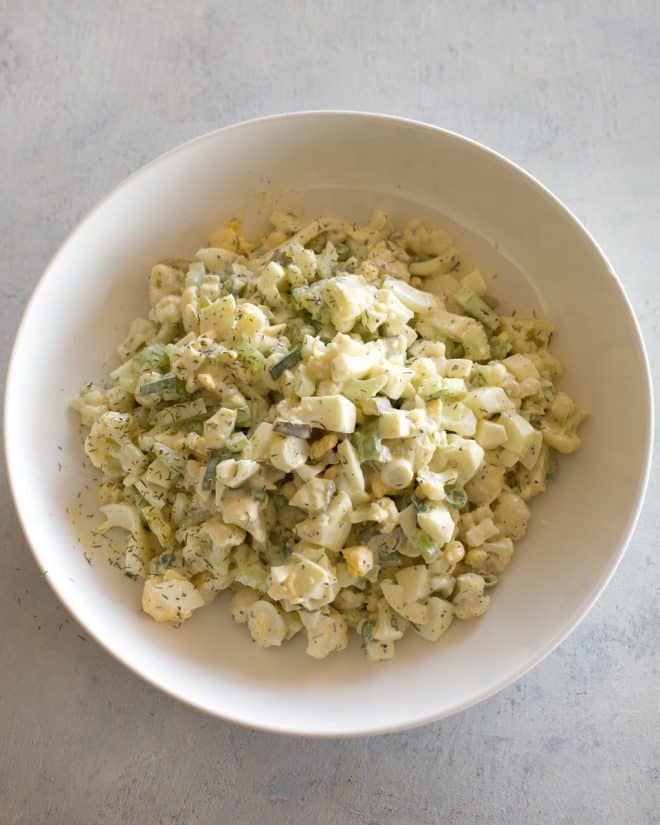 For the cauliflower, you definitely want it tender but still with a bite to it. You do not want it mushy.
OTHER KETO RECIPES
OTHER LOW-CARB RECIPES
Ingredients
6 cups cauliflower, cut into small florets
8 hard boiled eggs roughly chopped
1 cup chopped celery
2/3 cup chopped green onion
2/3 cup chopped dill pickles
8 ounces bacon, cooked and crumbled
Dressing:
1 cup mayonnaise
1 teaspoon dried dill
1 teaspoon ground black pepper or to taste
1 teaspoon celery seed
1/4 teaspoon season salt
1/4 teaspoon garlic salt
1/4 teaspoon onion salt
Instructions
1. Place cauliflower in a microwave safe bowl with 3 tablespoons of water. Cover with saran wrap and microwave for 3 minutes or until desired tenderness. You can also steam it on the stove. Cool completely.

2. In a large bowl, add the cooked cauliflower, hard boiled eggs, celery, green onion, and dill pickles. In a small bowl, mix all of the dressing ingredients together.

3. Pour dressing over the cauliflower mixture and gently stir to combine. Chill until serving. Sprinkle bacon on right before serving.
Nutrition Information:
Serving Size: 1
Amount Per Serving:
Calories: 195Total Fat: 18gNet Carbohydrates: 3gProtein: 5g