Cafe Rio's Creamy Tomatillo Dressing is as close as it gets to the original. I've made this copycat Cafe Rio's dressing times and would drink it if I could but I usually pour it over Mexican dishes like salad, tacos, and burritos.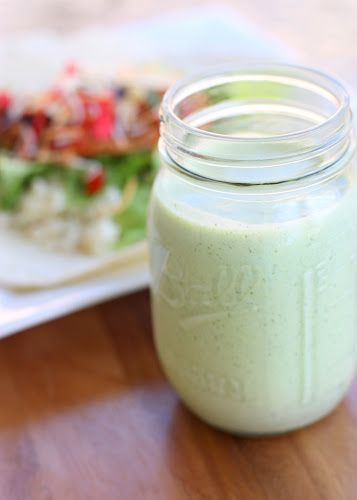 Cafe Rio's Creamy Tomatillo Dressing
I was away last weekend at the Fins annual Fishing Tournament down in South Beach.
While my husband was fishing in the tournament, I took the kids to the beach and pool.
If you've never been to South Beach just know that a surprising amount of people consider swimsuits optional.
I can see why tan lines could be annoying but I would think sand in your naughty parts would be even more annoying.
I tried to cover my kid's eyes but thankfully they were too busy in the waves to notice.
My husband caught a huge Tuna that we cooked up for dinner tonight!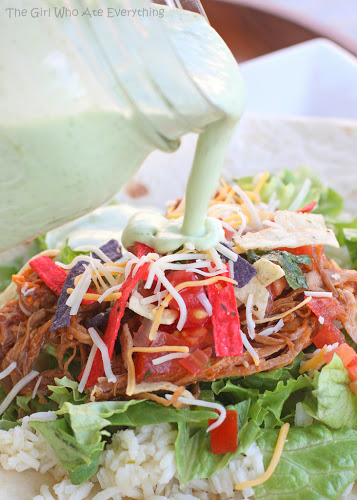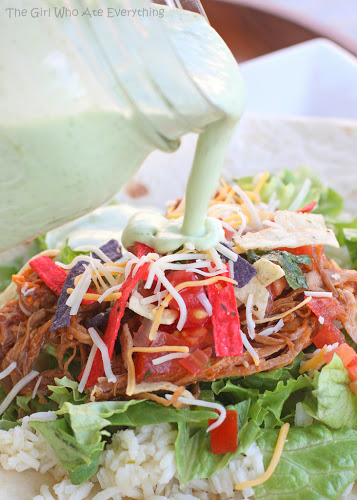 Last night I hosted Bunko and made the whole Cafe Rio meal for the ladies. Cafe Rio is a restaurant that we loved when we lived in Utah. The copycat recipes are one of the very first recipes I ever posted on this blog so I thought I would dig them out of the archives for those of you who are new.
I can drink this dressing. I think I actually did last night. And after making it a billion times I finally have it fine tuned to how I like it.
The famous Cafe Rio's Creamy Tomatillo Dressing is part of the whole Cafe Rio Meal. Start with this Cafe Rio Barbacoa Pork, Cafe Rio's Cilantro Lime Rice, and this Pico de Gallo.
OTHER MEXICAN RECIPES: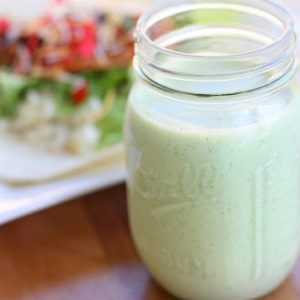 Print
Yield: 10 servings
This version of Cafe Rio's Creamy Tomatillo Dressing is as close as it gets to the original.
1




(1 ounce) package




Hidden Valley Ranch Dressing mix

1




cup




buttermilk

1




cup




mayonnaise

1




large or 2 small tomatillos




(they are green and by the tomatoes)

1




clove




garlic, minced

1/2




bunch cilantro, chopped

1/2




teaspoon




lime juice

1/2 to 1




small jalapeno, seeds removed
Blend all ingredients together in a blender or food processor and store in the refrigerator to let the flavors meld. Beware that the dressing tends to get hotter the longer it sits.

Serve over Cafe Rio's Sweet Barbacoa Pork Salad or burritos with Cilantro Lime Rice.