Buckeye Brownies are a rich brownie topped with a peanut butter truffle layer for the ultimate indulgence. If you're looking for the ultimate dessert recipe, these Buckeye Brownies are in my all-time favorite category.
BUCKEYE BROWNIES
I went to the gym and ran my little heart out…then I came home and made these Buckeye Brownies. So I guess I'll just call it even…if I'm lucky.
Whenever I'm on the treadmill I think if I could just keep myself from eating everything I wouldn't have to run so hard. Uggh. My life struggle.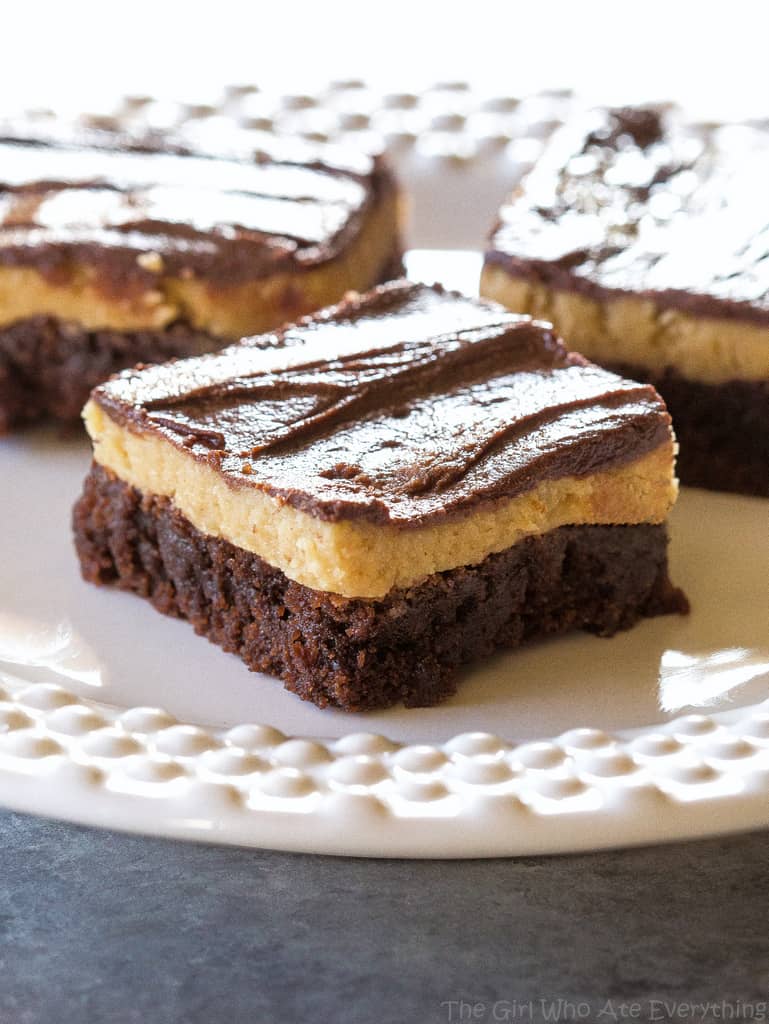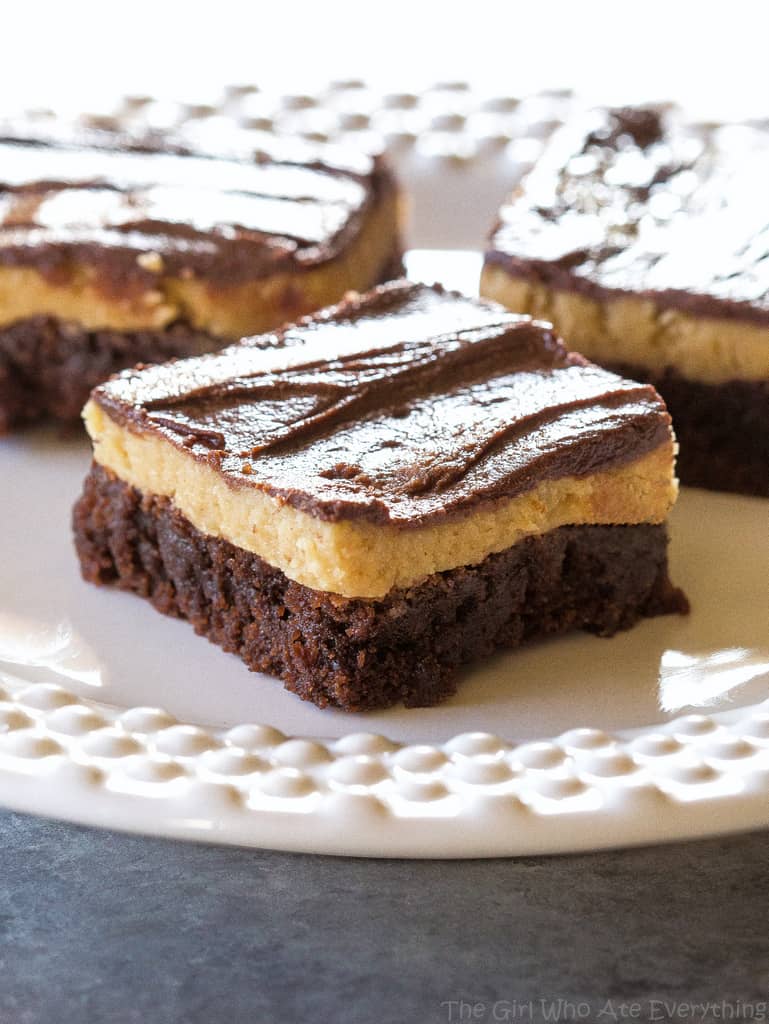 I have yet to meet a
truffle
I didn't like so I was really excited about these brownies. Our first year of marriage John bought me about 40 truffles for
Valentine's day
. By lunch, they were gone.
I remember seeing John's shocked face when he realized they ALL were gone. He must have underestimated my love for chocolate when he married me.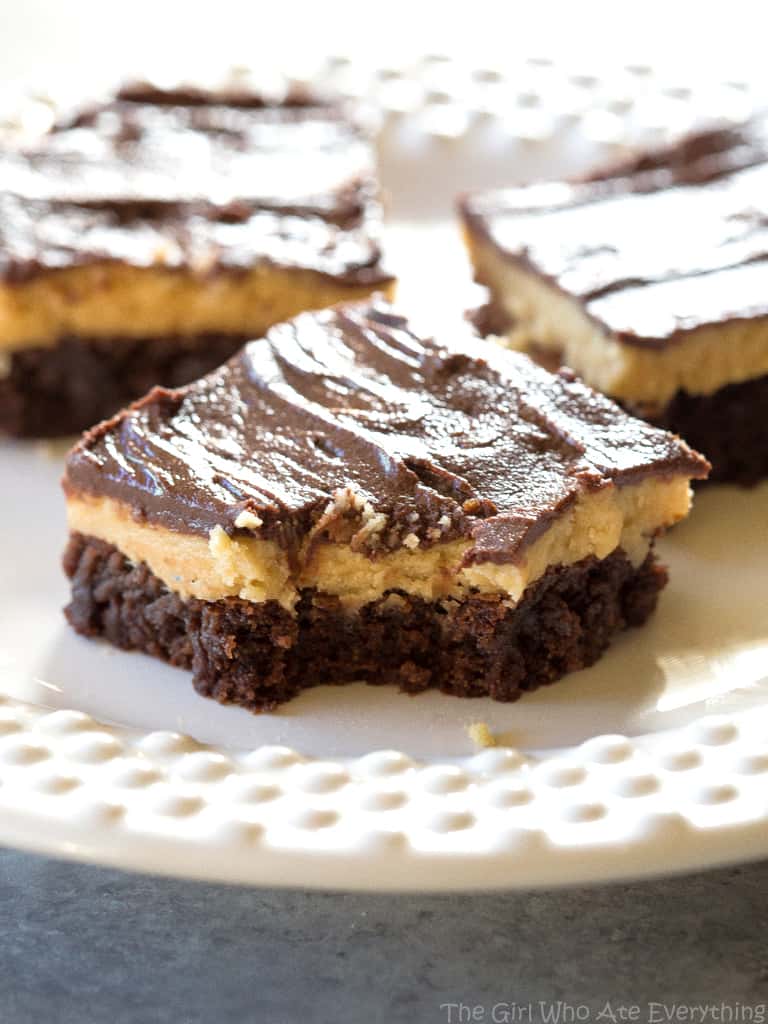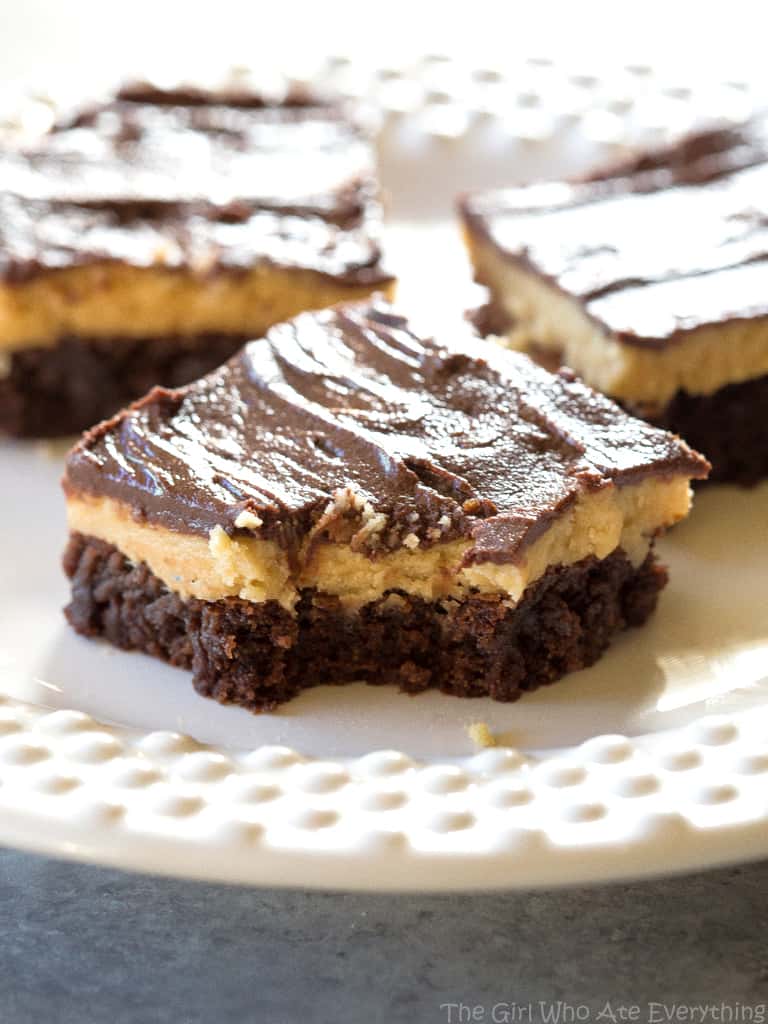 Too bad I don't have the metabolism now that I did back then.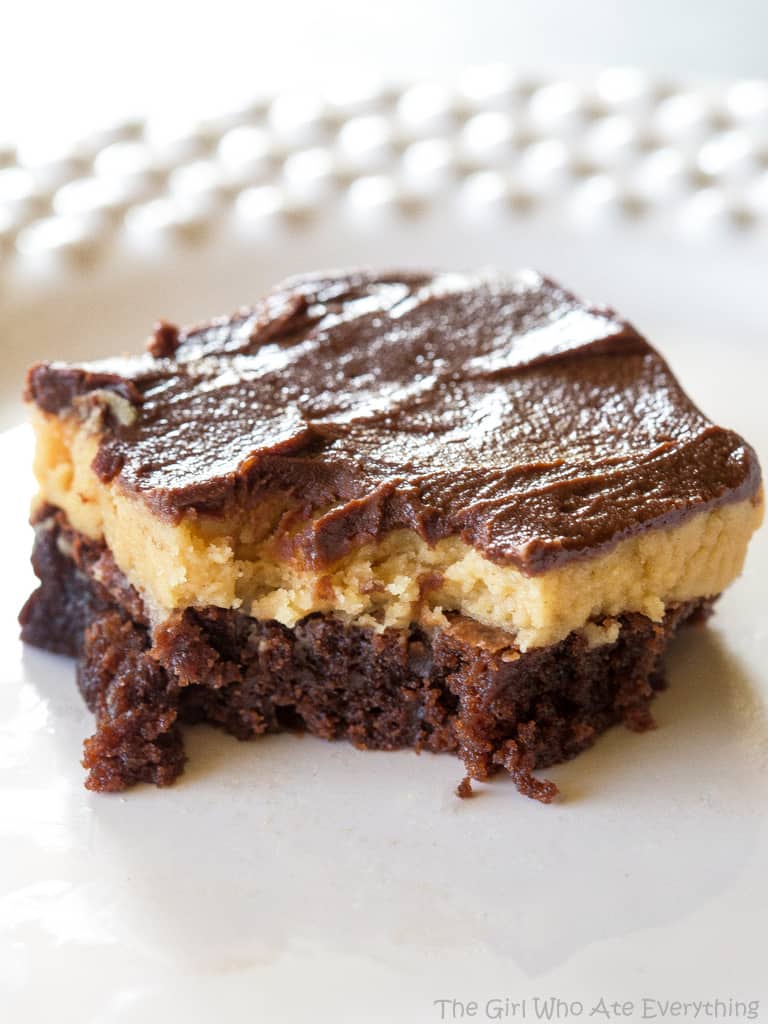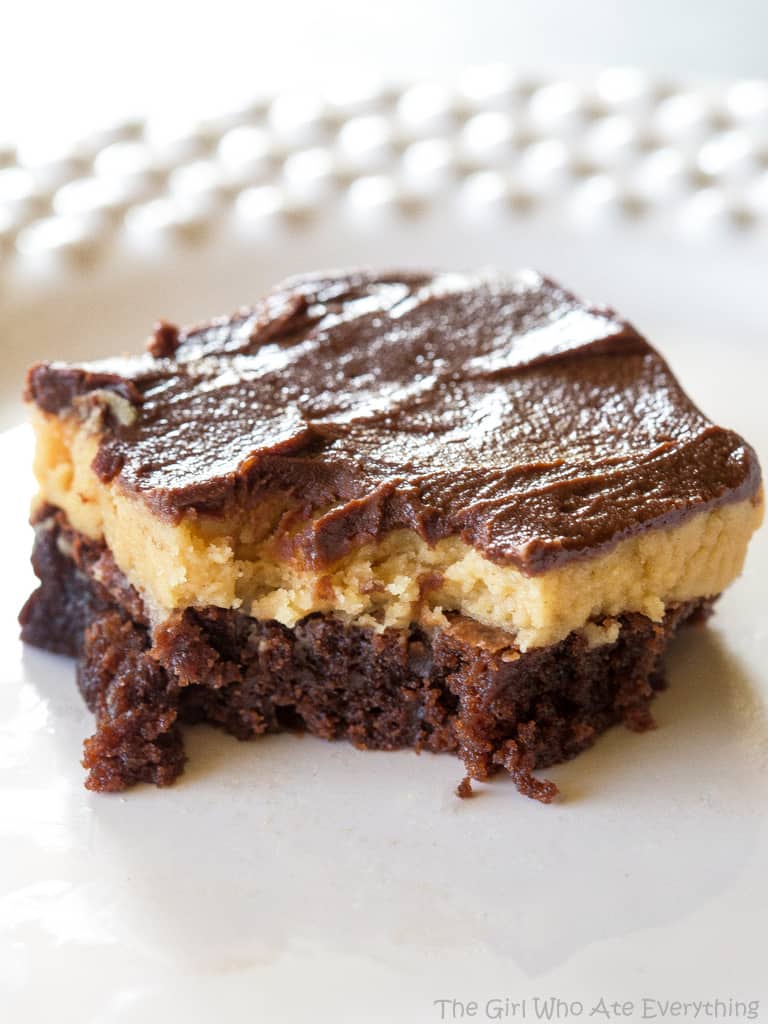 After dinner tonight I went to the fridge to taste them for a second time and all that was left was a plate with crumbs on it so it must have been a hit with the whole family.
OTHER BROWNIE RECIPES:
Ingredients
Brownie Base:
1 box, (1 lb 6.5 oz Betty Crocker® Original Supreme brownie mix)
Water, vegetable oil and eggs called for on brownie mix box
Filling:
1/2 cup butter, softened
3/4 cup creamy peanut butter
2 cups powdered sugar
2 teaspoons milk
Topping:
1 cup semisweet chocolate chips
1/4 cup butter
Instructions
Heat oven to 350°F. Grease bottom only of 13×9-inch pan with cooking spray or shortening. (For easier cutting, line pan with foil, then grease foil on bottom only of pan. I do this all the time when I make brownies and bars)
In medium bowl, make brownie mix according to the package directions. Spread in pan. Bake according to package directions. Cool completely, about 1 hour. You can speed this up by cooling in the refrigerator.
In medium bowl, beat filling ingredients with electric mixer on medium speed until smooth. Spread mixture evenly over brownie base.
In small microwavable bowl, microwave topping ingredients uncovered on High 30 to 60 seconds; stir until smooth. Cool 10 minutes; spread over filling. Refrigerate about 30 minutes or until set. For brownies, cut into 9 rows by 4 rows. Store covered in refrigerator. (I take it out or the fridge about 15 minutes before serving. This allows the chocolate on top to soften a little)
Nutrition Information:
Yield: 16
Serving Size: 1 grams
Amount Per Serving:
Unsaturated Fat: 0g