This Balsamic Roasted Pork Tenderloin is a tender, juicy, and a healthy dinner that is company worthy. Roasted in a balsamic vinegar and olive oil, this is an easy dinner that tastes complicated.
BALSAMIC PORK TENDERLON
Right now I'm about anything that has vinegar in it which led me to this. This pork tenderloin is so simple, only four ingredients, but is exactly what I wanted.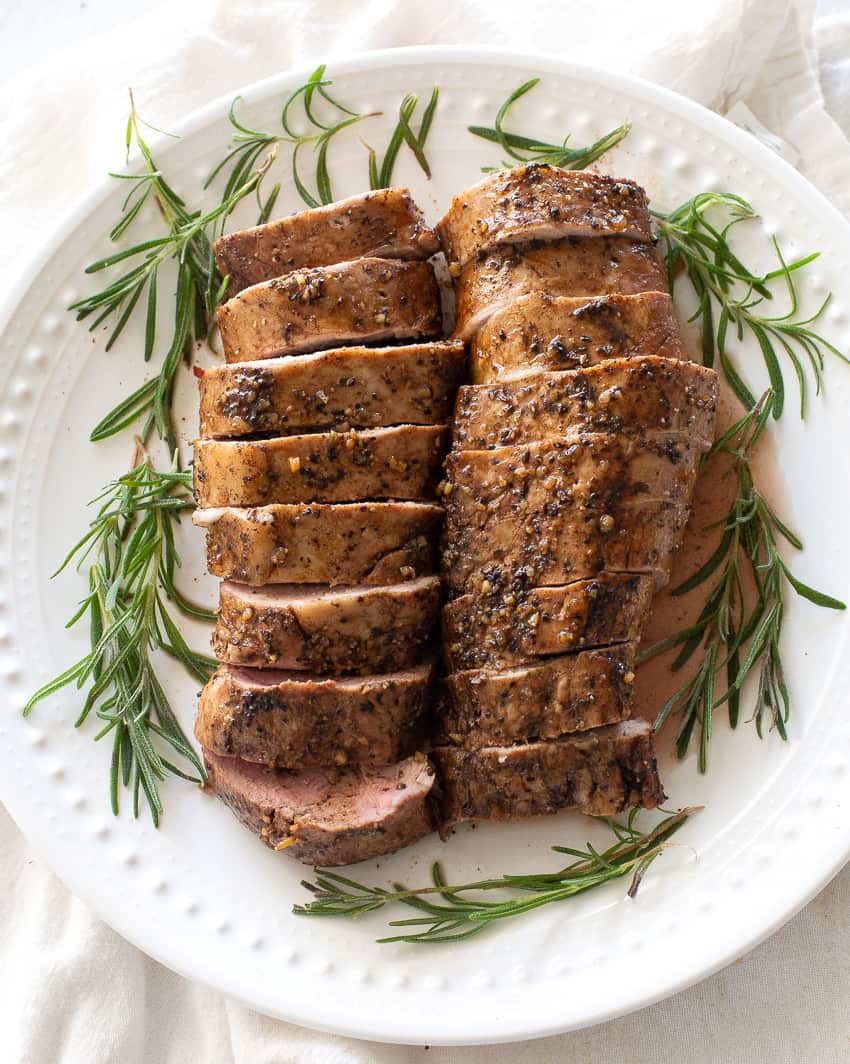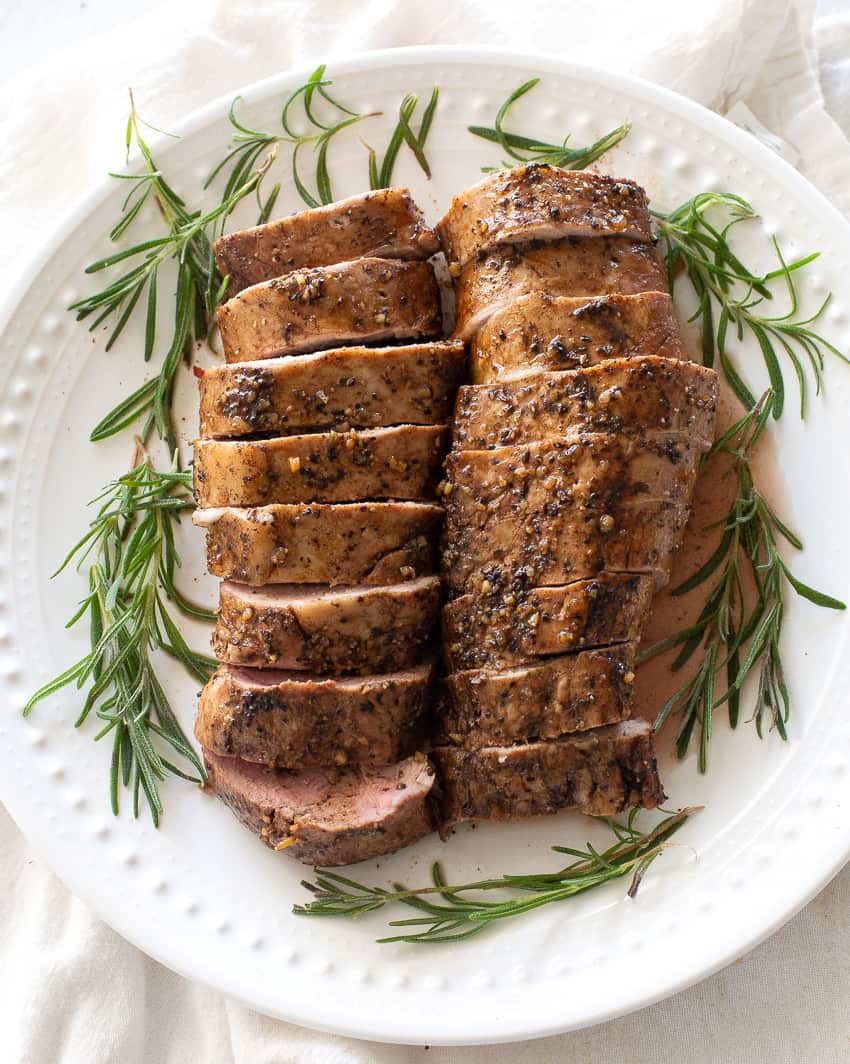 It's fancy enough for company and simple enough for a weeknight meal.
HOW TO MAKE PORK TENDERLOIN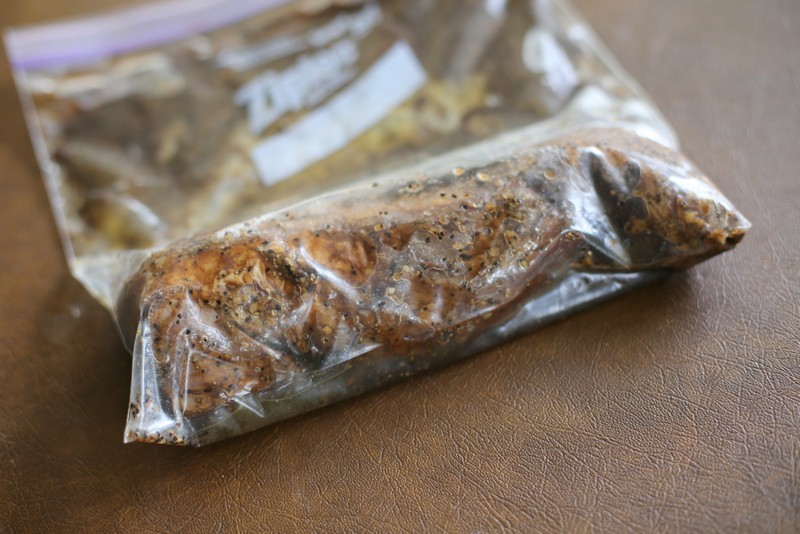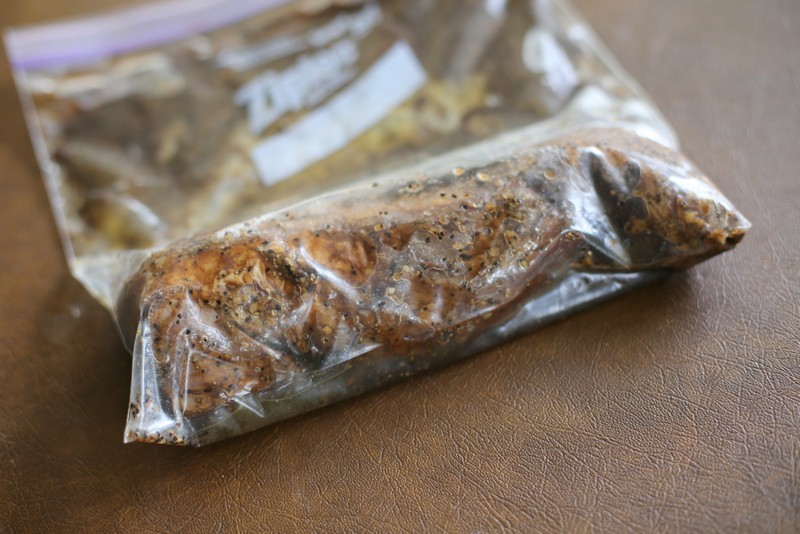 The longer you marinate the pork the more flavor it will have. I marinated mine overnight in a tightly sealed Ziploc bag.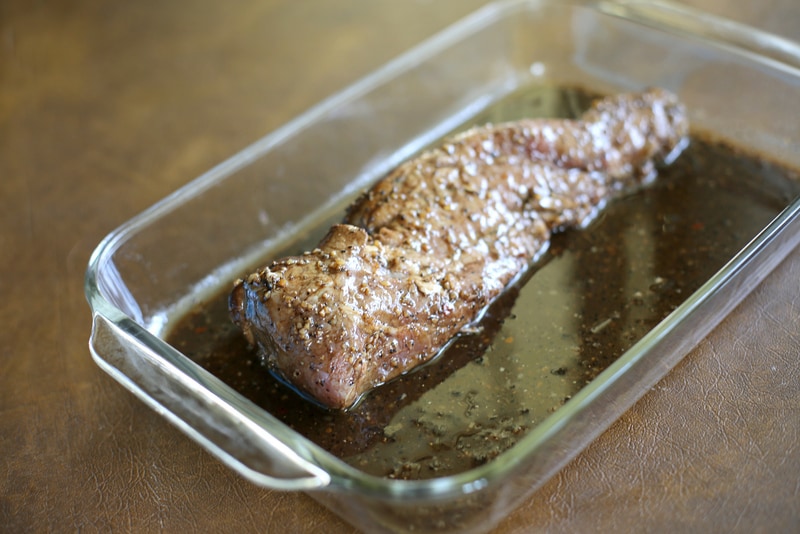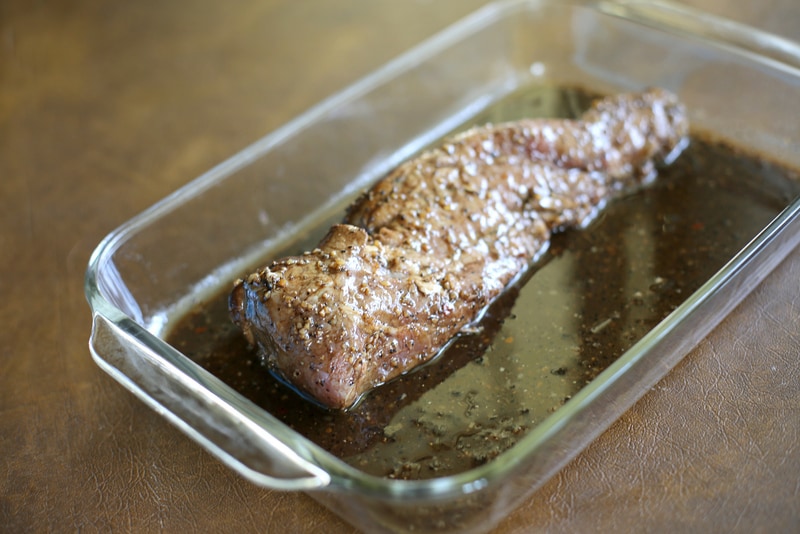 Bake it in the oven until done. The true secret to tender pork is to not cook it too long. We're all too paranoid (myself included) of not cooking it long enough so it's common to overbake it. This meat thermometer makes is really easy to known that it is safe to eat at 145 degrees F. 
I was a little worried that it was burning because the marinade on the side tends to dry up when cooking. Have no worries. It's all good.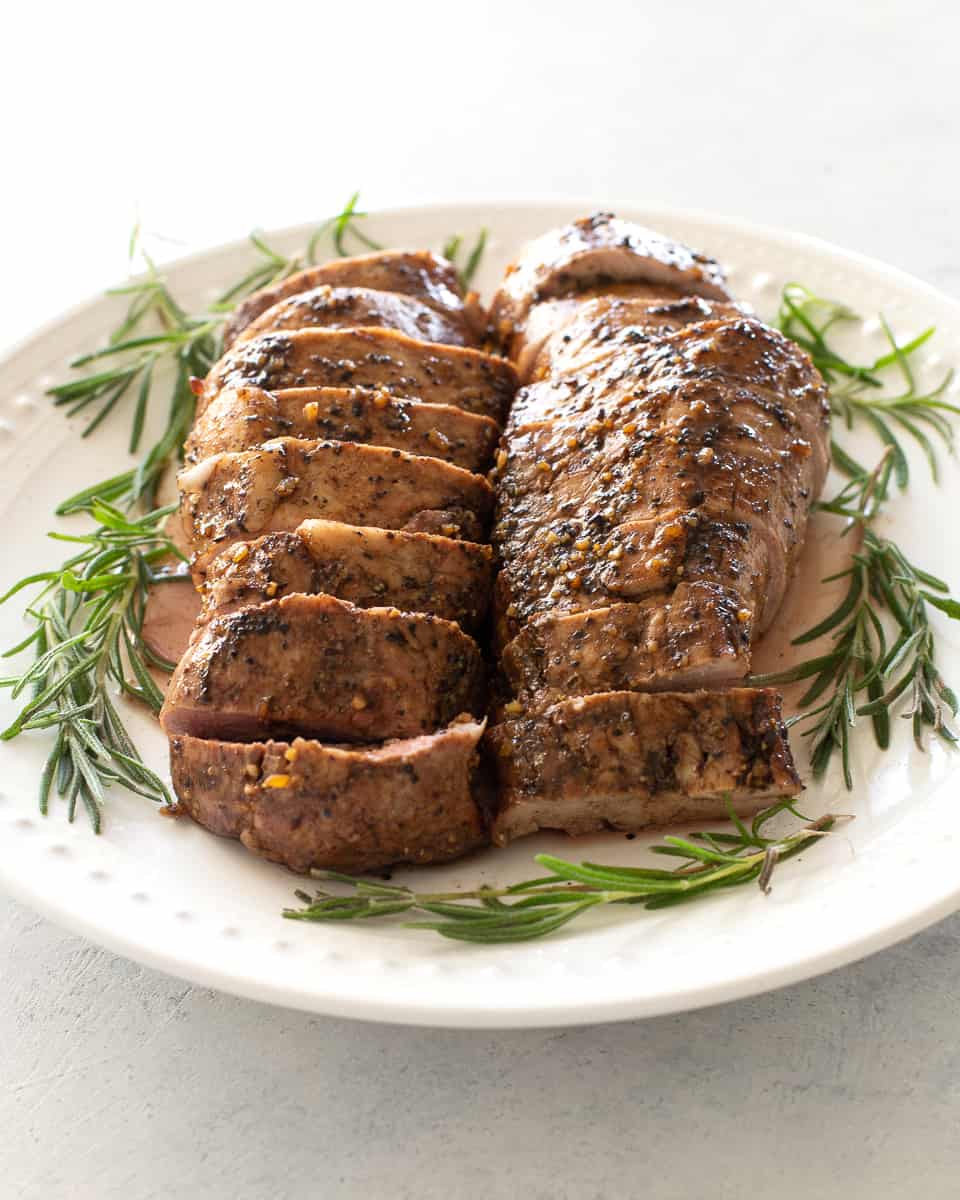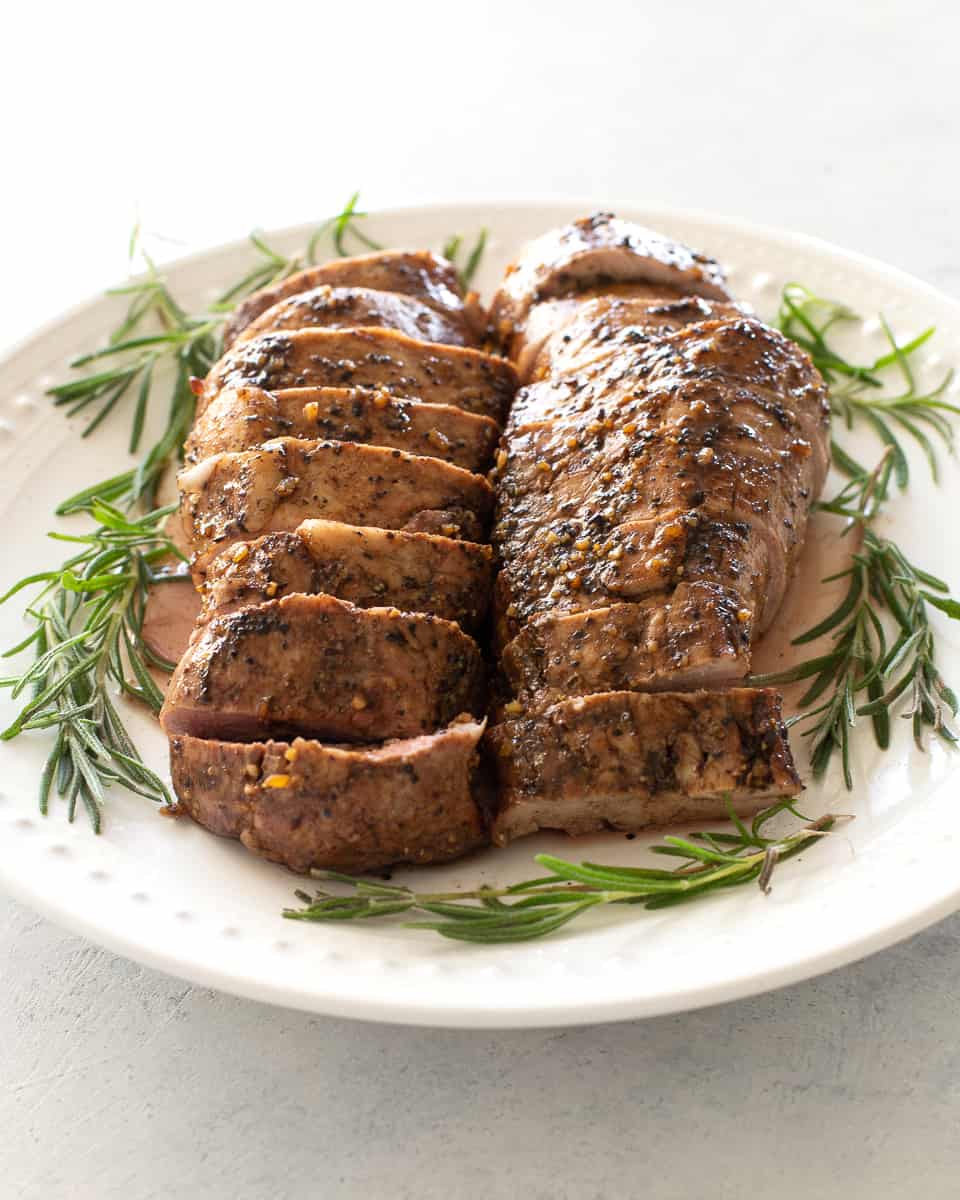 OTHER PORK RECIPES: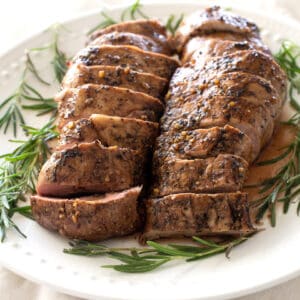 Print
Yield: 12 servings
This Balsamic Roasted Pork Tenderloin is a tender, juicy, and healthy dinner that is company worthy.
1/2




cup




quality balsamic vinegar

1/2




cup




olive oil

2




tablespoons




steak seasoning rub

2




pounds




boneless pork tenderloin
Place pork into a resealable plastic bag and pour the balsamic vinegar, olive oil, and steak seasoning on top. Mix around. Squeeze out air and seal bag; marinate at least 2 hours or overnight. The longer it marinates the better the flavor will infuse.

Preheat oven to 350 degrees F (175 degrees C) and line a baking dish with aluminum foil.

Place pork into a glass baking dish along with marinade. Bake in preheated oven, basting occasionally until the pork reaches an internal temperature of 145 degrees F (65 degrees C), about 45-60 minutes. The marinade may start to smell like it's burning in the pan on the sides but the pork is not. Let the roast rest for 10 minutes before slicing and serving to let the juices settle.