How to Cut a Watermelon into Sticks – an easy tutorial on cutting watermelon in a way that makes it easy for little ones to manage and great for potlucks. If you've ever wondered how to cut a watermelon into sticks, this will teach you how.
HOW TO CUT A WATERMELON INTO STICKS
It's a little embarrassing to admit that I've never cut a watermelon the traditional way. I had somewhat of a watermelon aversion until a couple months ago. Growing up I always remembered it being warm and mushy and haven't really loved it ever since. I recently gave it another go and turns out nothing beats crisp, cold watermelon on a hot summer day.
I recently bought a watermelon and remembered my friend Kaela cutting it into sticks. I've always left the watermelon cutting to my husband. Part of me is terrified my knife will slip and I'll cut my hand off.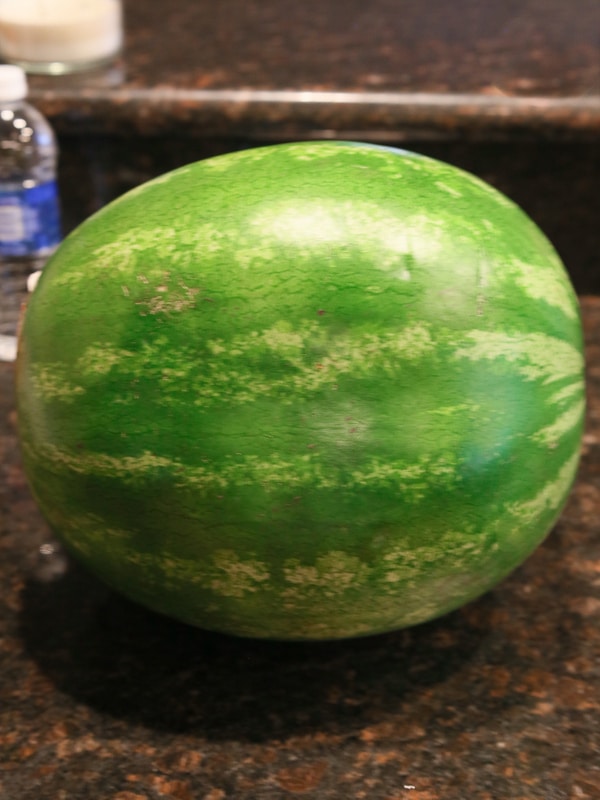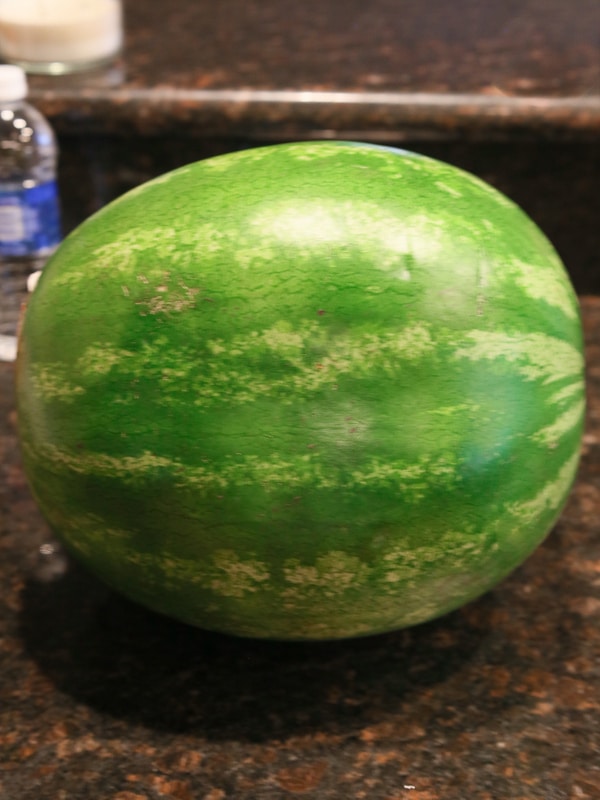 Start off with your watermelon and a sharp knife.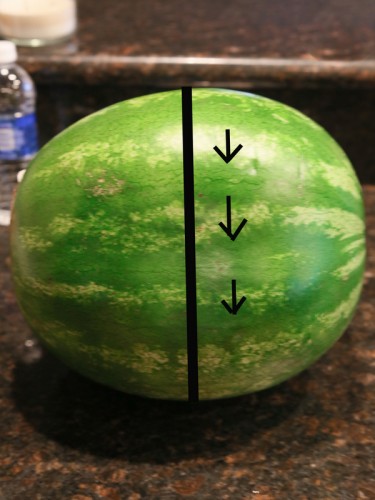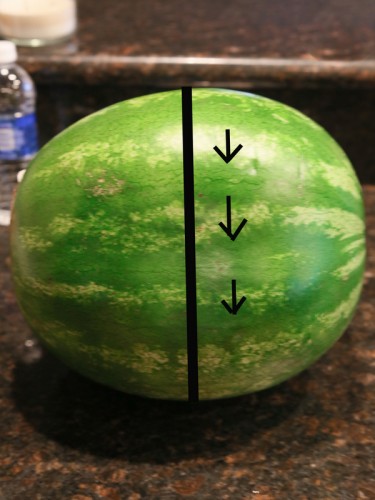 Mine was round and not terribly big so I started off slicing it in half.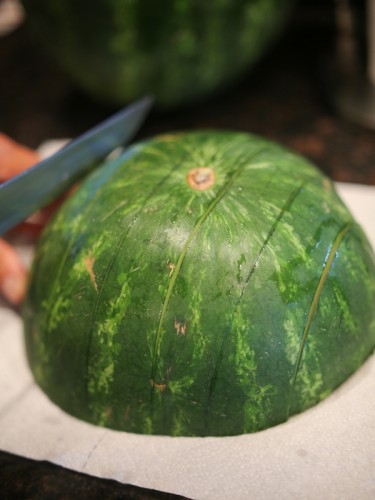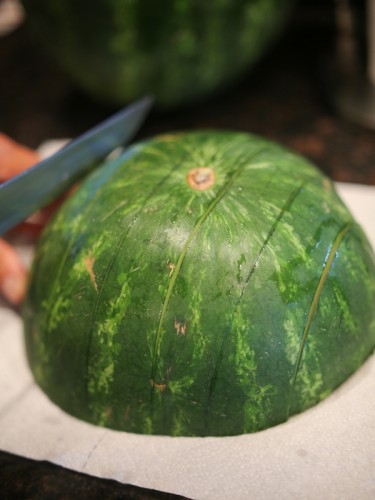 Then you take one half and make about 2-inch slices going in one direction.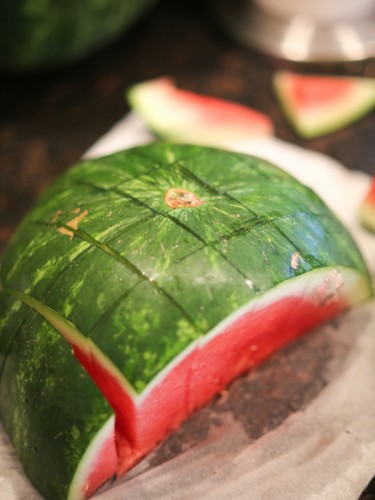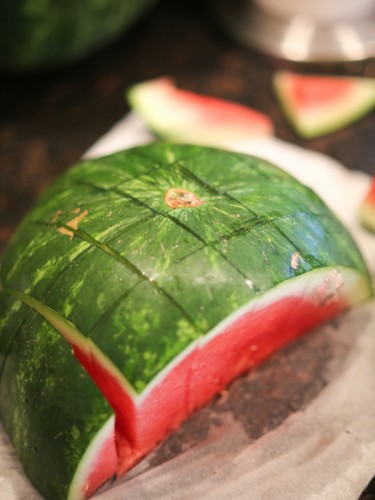 Then take your knife a carefully cut 2-inch slices going in the other direction. This is the technique similar to my Bloomin' Onion Bread.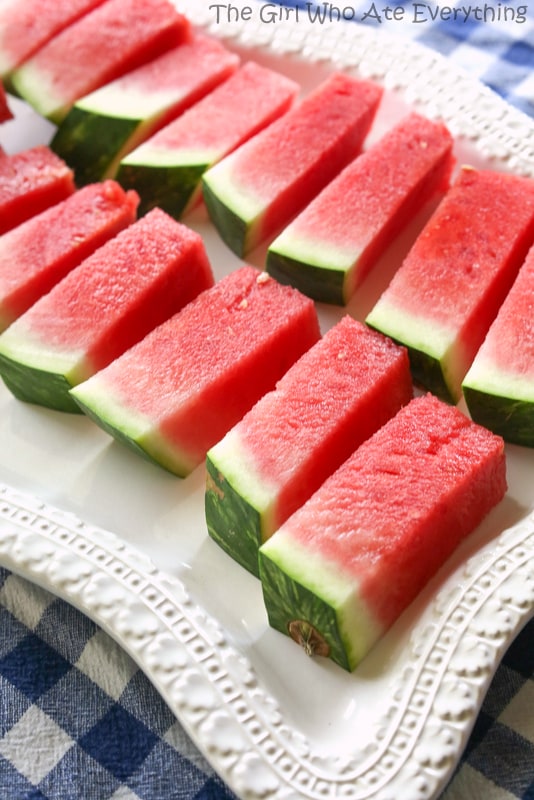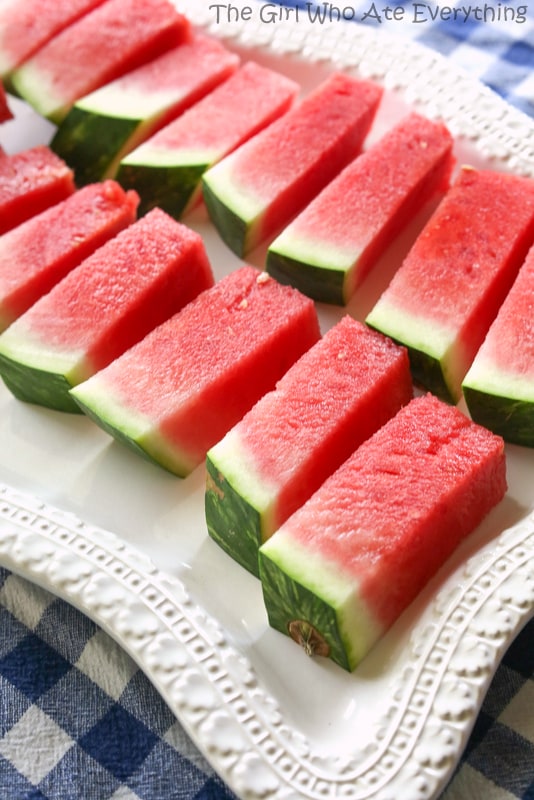 The very ends you will discard but the rest will be these beautiful sticks!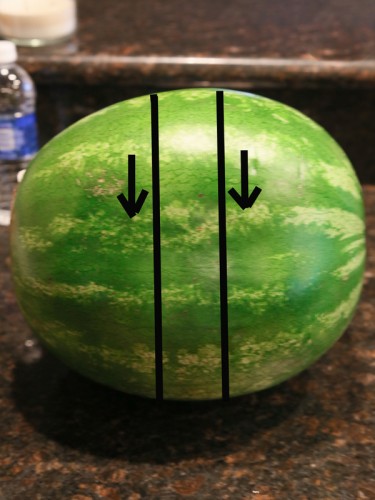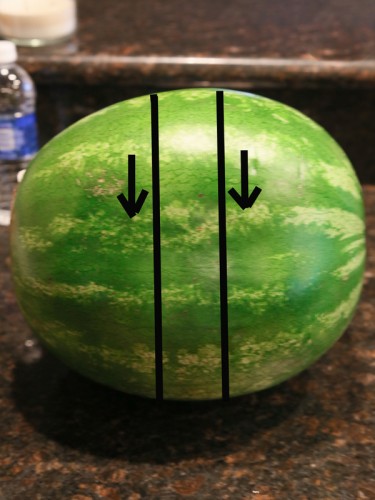 There are a couple of tricks if you have a really big watermelon. If you're watermelon is huge, then your sticks are going to be super long. You can remedy that by cutting a section out as shown above and then cutting with the method I discussed.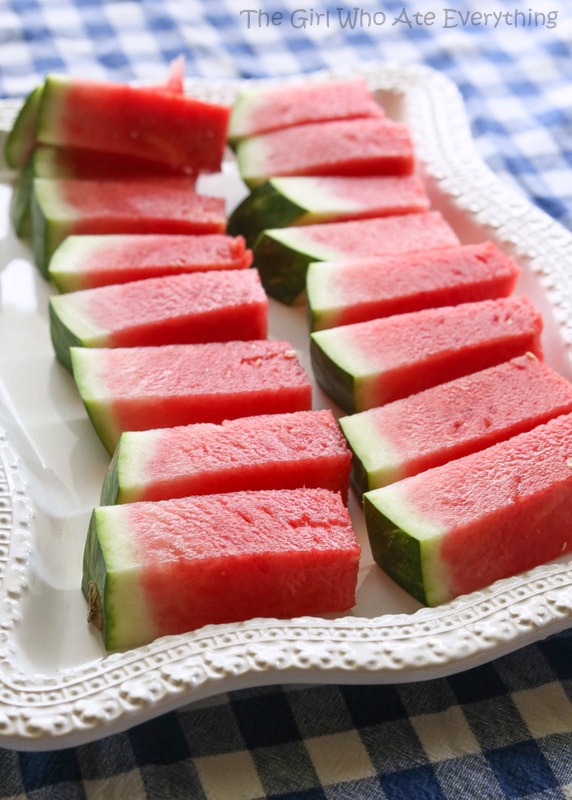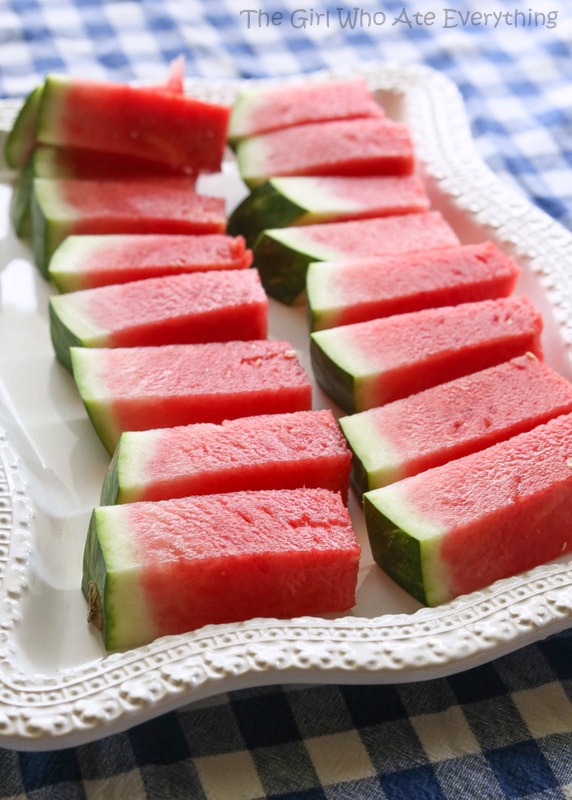 Enjoy! Hope this helps!
OTHER RECIPES TUTORIALS